This picture was actually taken 2 years ago when the twins were still toddlers....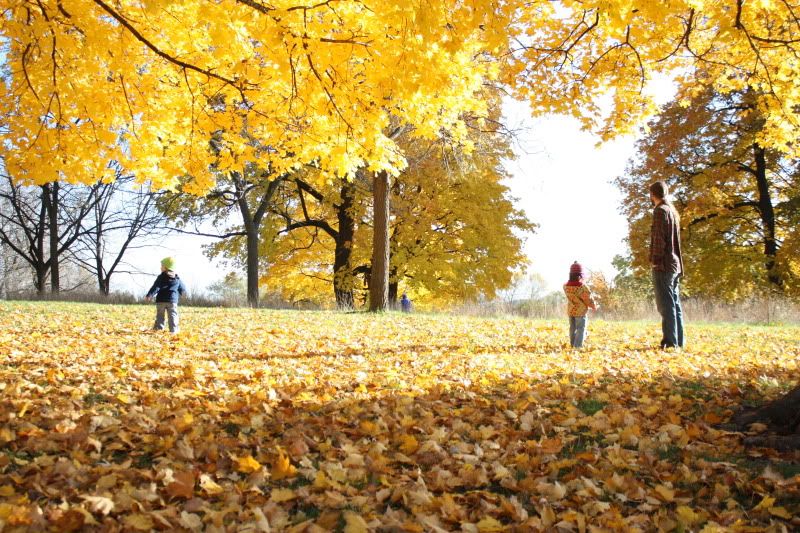 Looking back at old photos today has gotten me excited about taking some new fall shots this year, but first we must decorate and celebrate the harvest.
I've been feeling the tug and pull of my crafter's heart lately and have embraced it fully. Big things are happening in my craft room presently. Tons of organizing and sorting as I gear up for the Holiday craft rush. I can't believe how excited I am to finally get things arranged properly. I'll take some pictures of it soon, but for now a basket of knits will have to suffice. We're busy around here, which is probably why I only post once a month nowadays and don't feel like typing much, but it's a good sort of busy....
One year later and I'm still trying to let go. Forgiveness is perhaps one of life's greatest challenges.
Fall is pretty much my favorite.
We need to start preparing our costumes (this picture is also 2 years old).
As is this...
And would you ever believe that the time has come to get serious about high school for these two lovely ladies? My heart swells (and aches) just thinking about it....Seriously, weren't they just in kindergarten?