We went camping this past weekend. Is it still considered camping if you sleep in a fairly swanky garage, with electricity and air matresses galore?
Okay, okay, we went up north.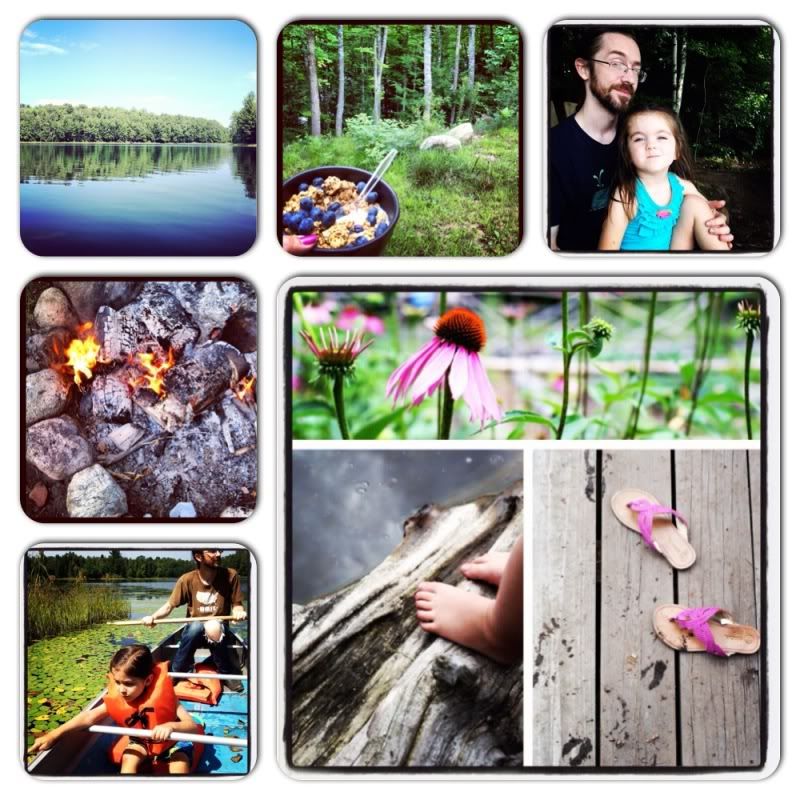 Up north to Bill and Jill's, which is a pretty amazing spot nestled in woods right alongside a cozy little finger lake.
The lake has loons.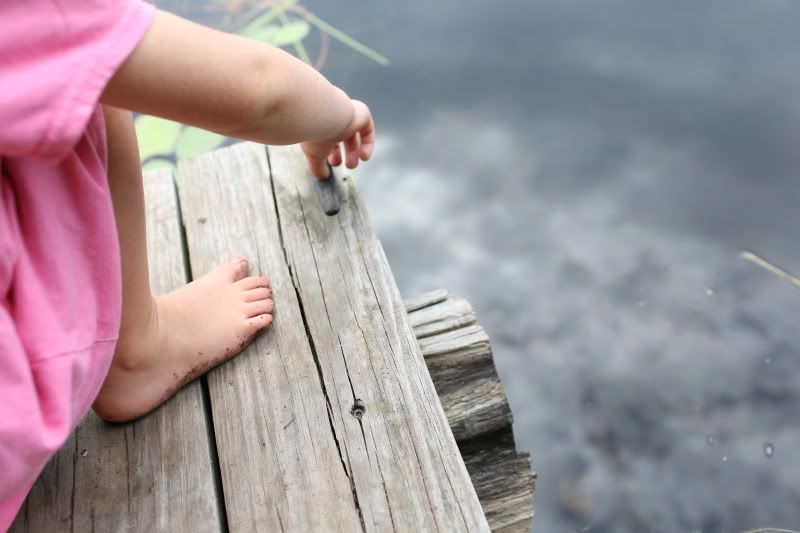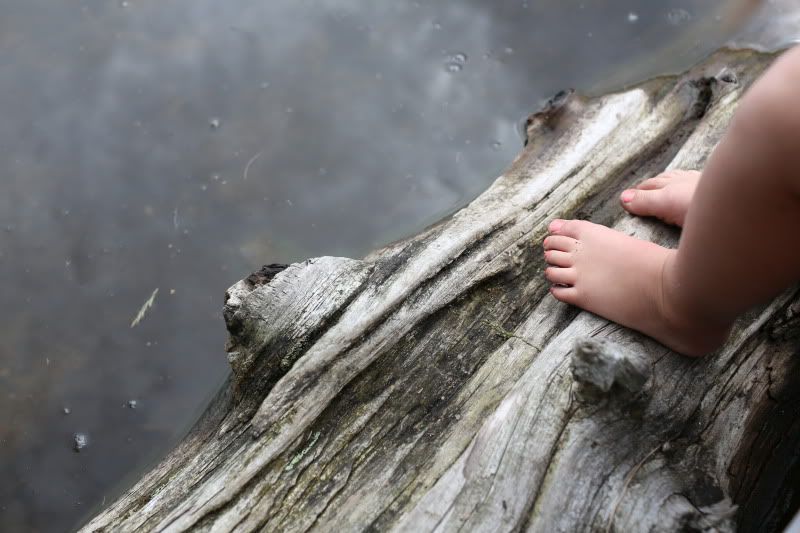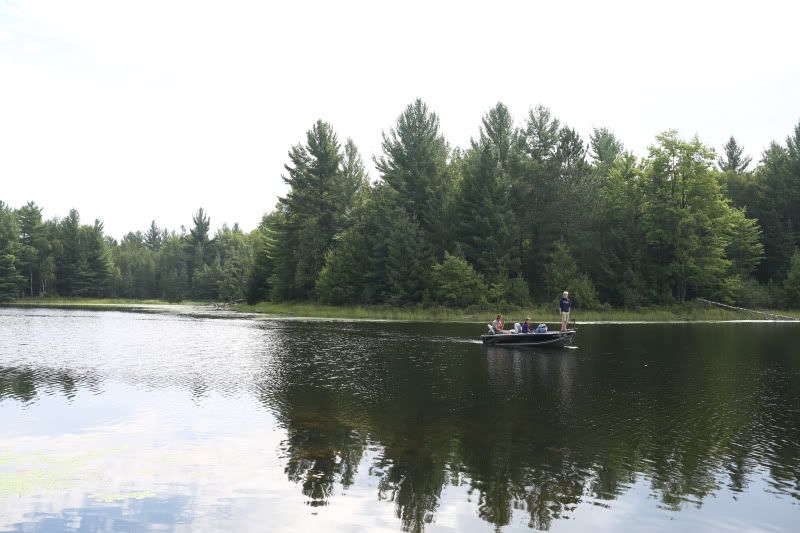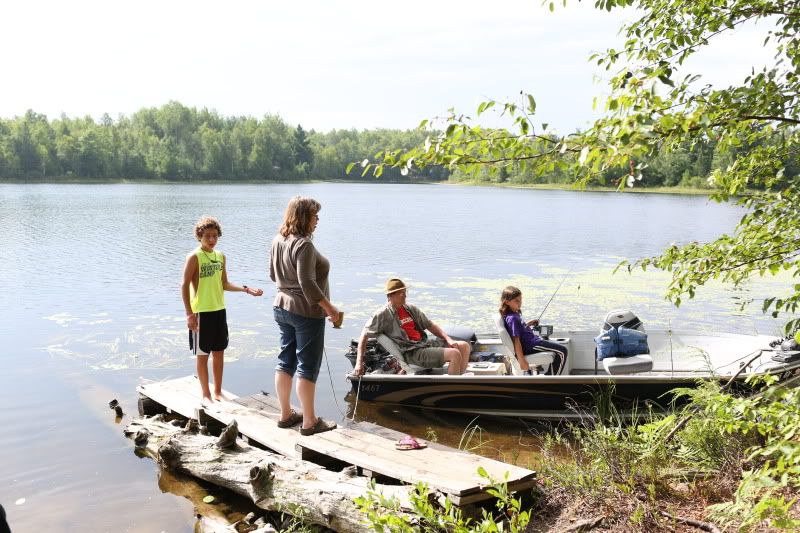 What a beautiful place to spend time with family and friends.
Nuala was all about the frogs. I don't think she went swimming at all, just scoured the shoreline ankle deep for hours on end.
Oh wait, there she is in the actual water.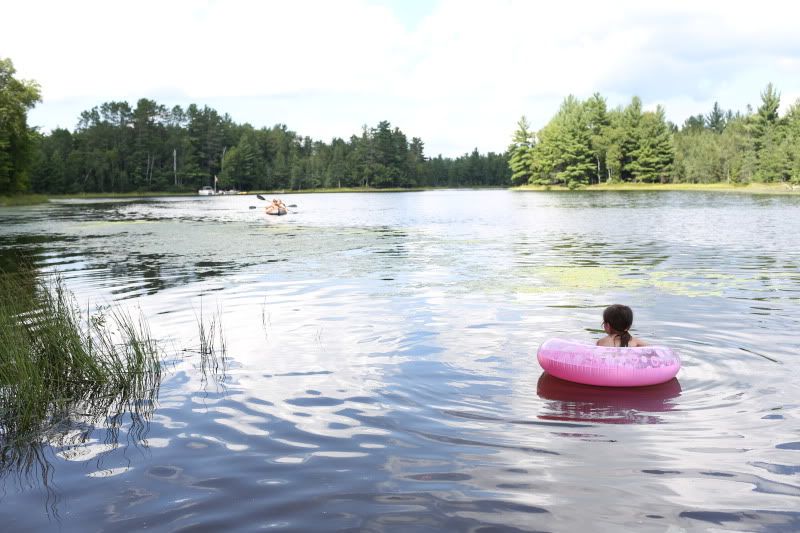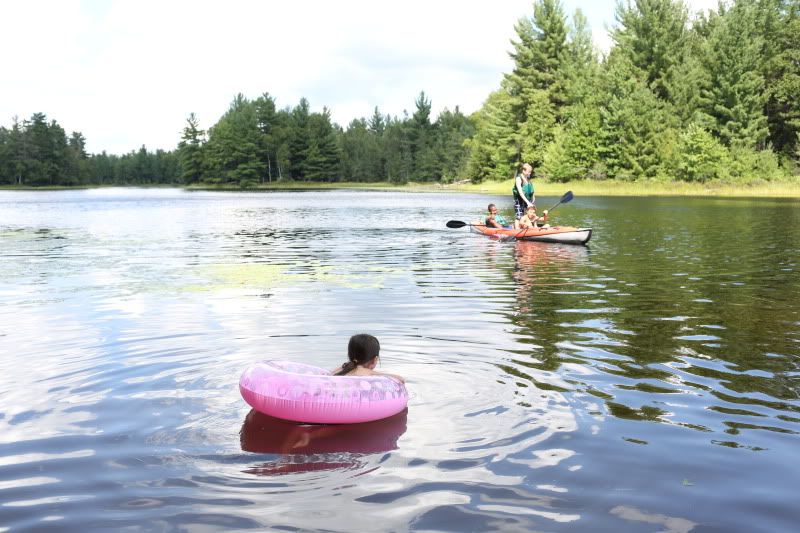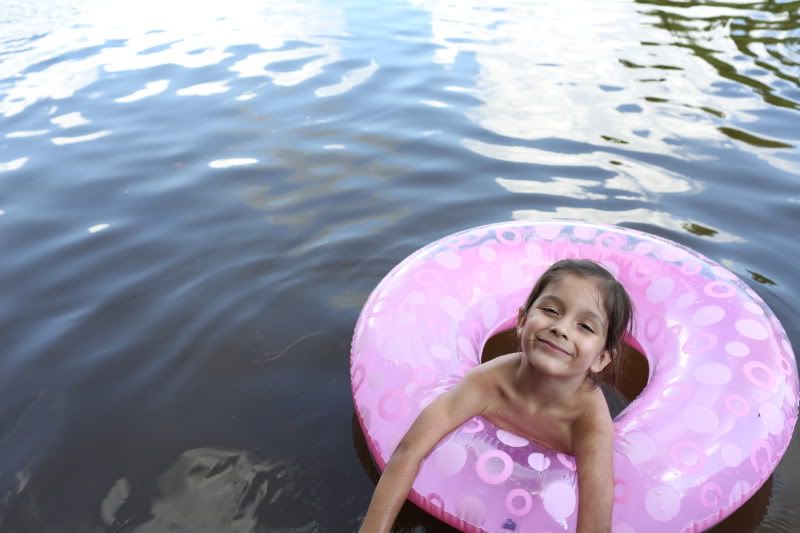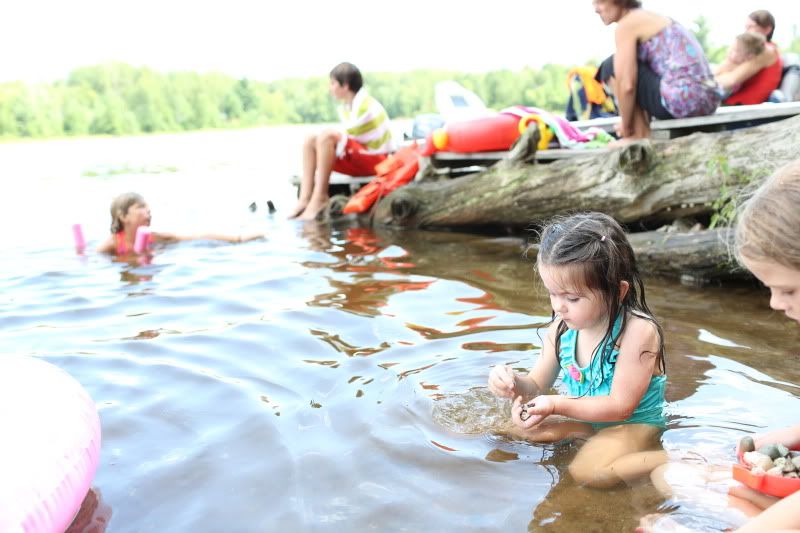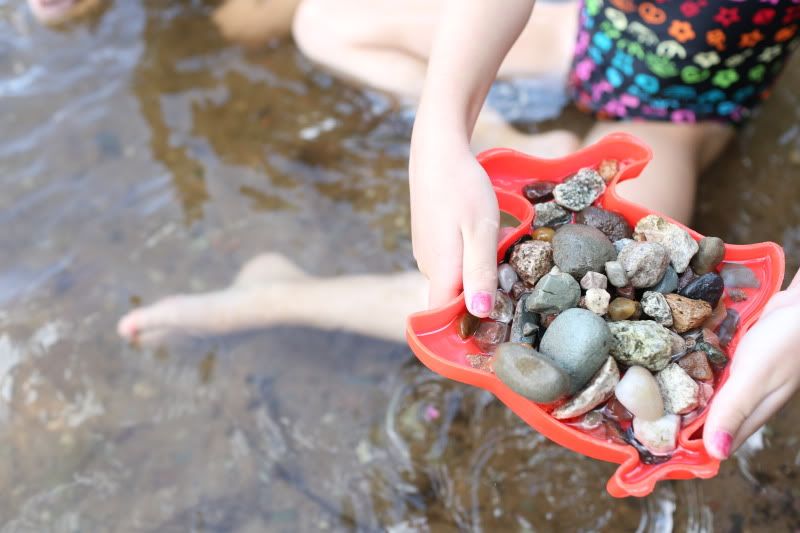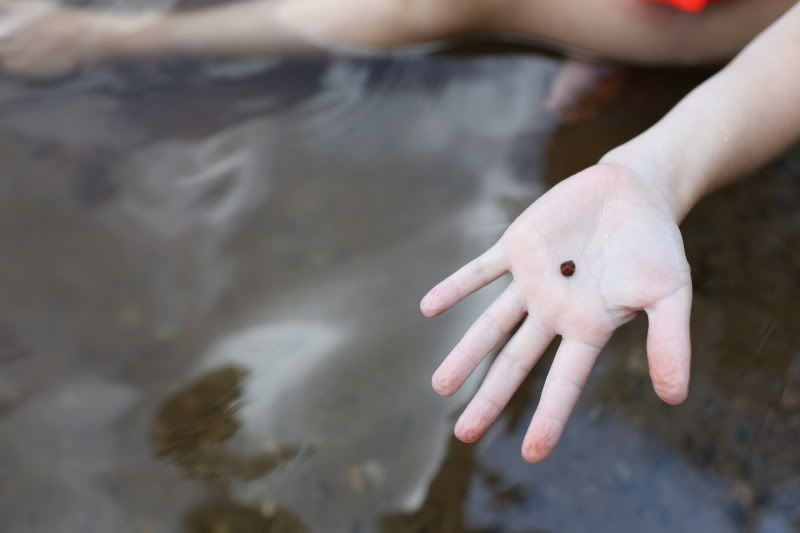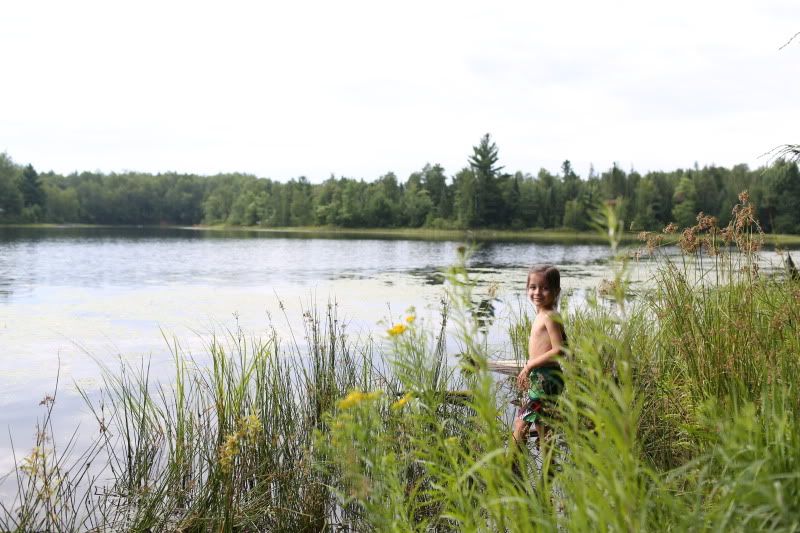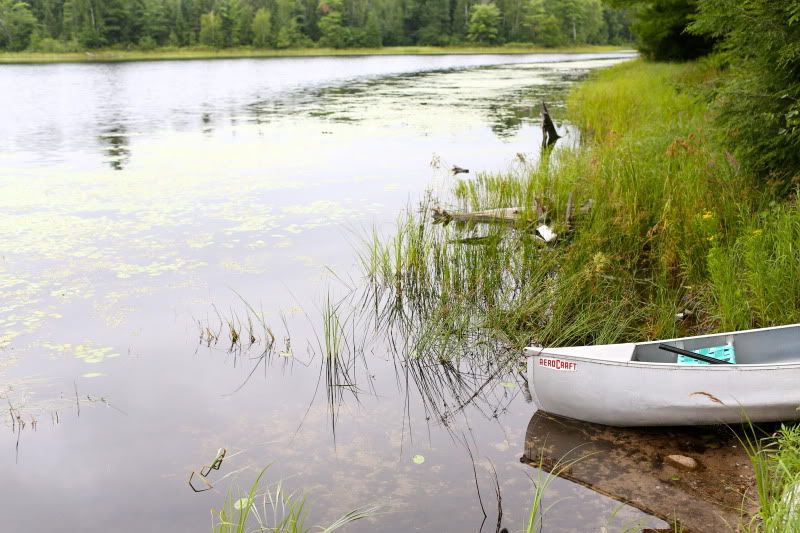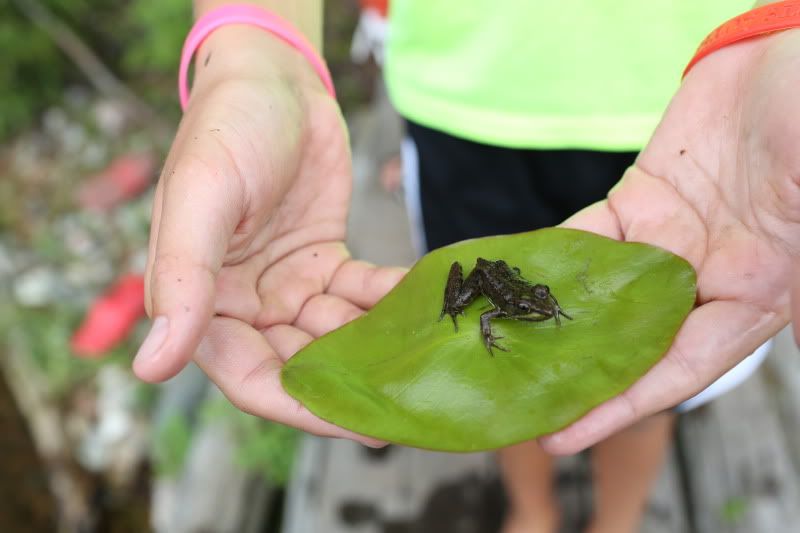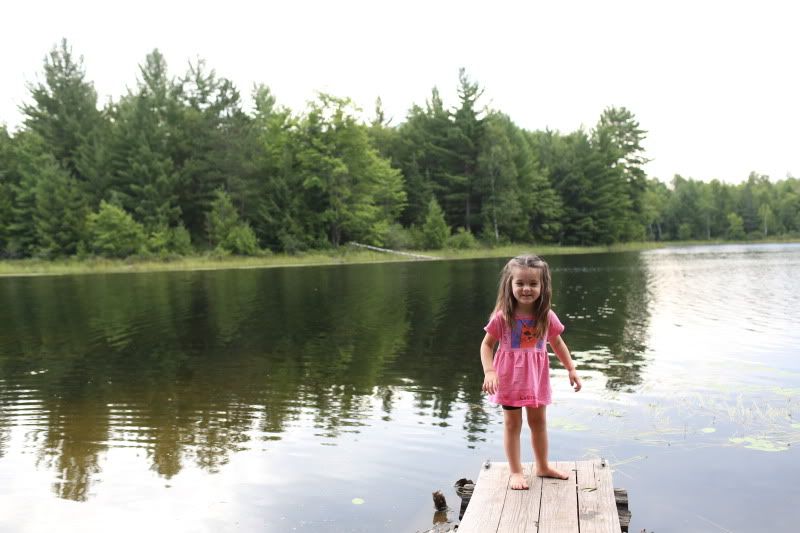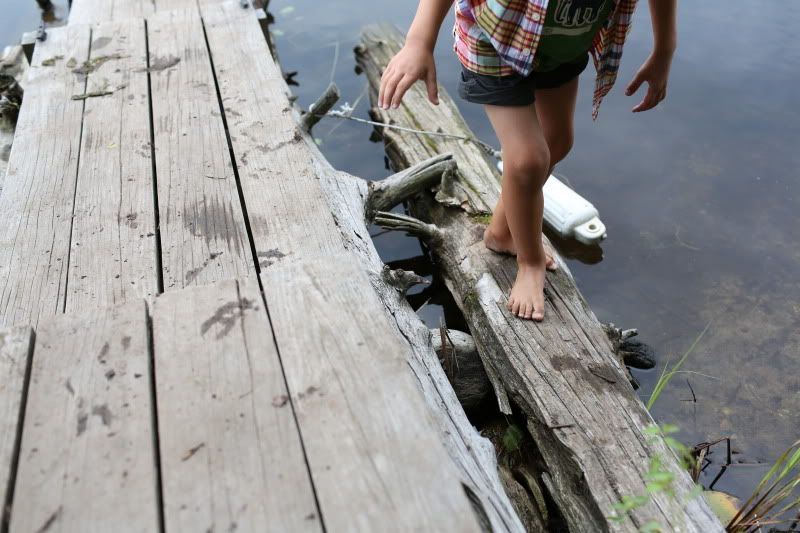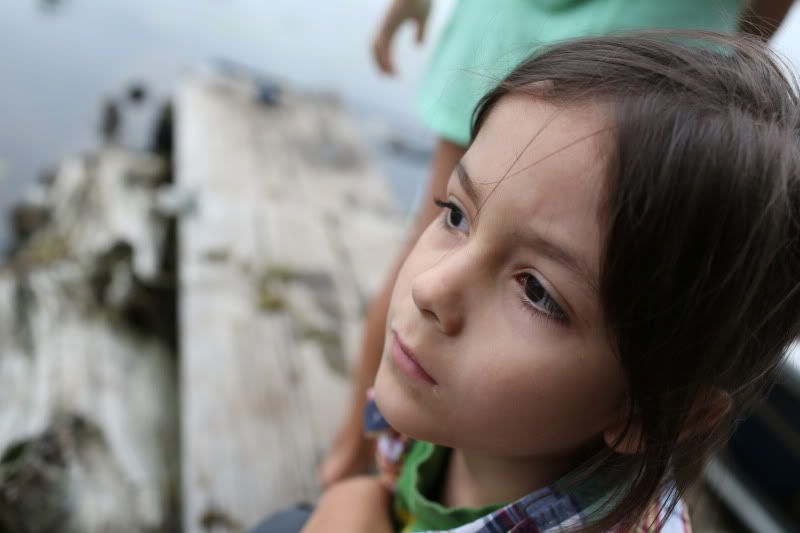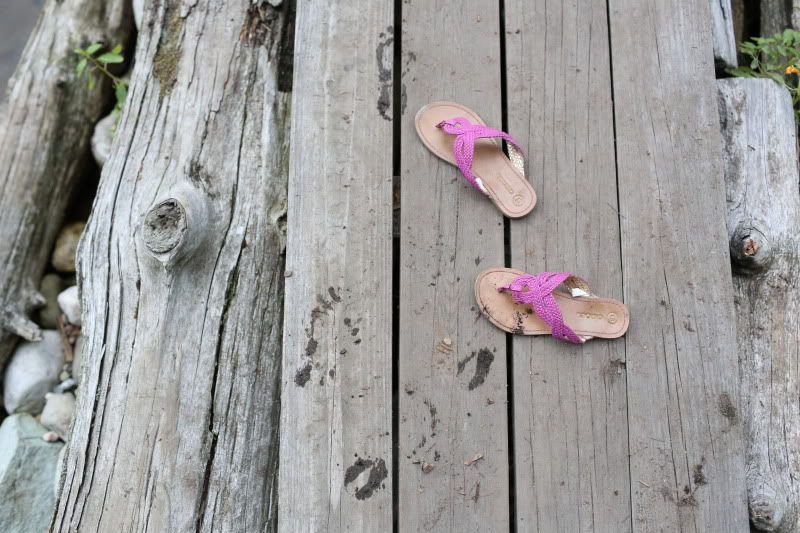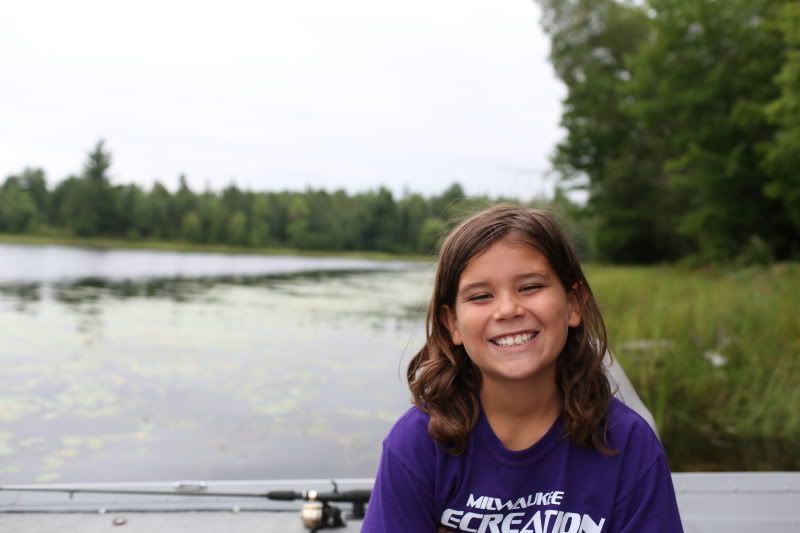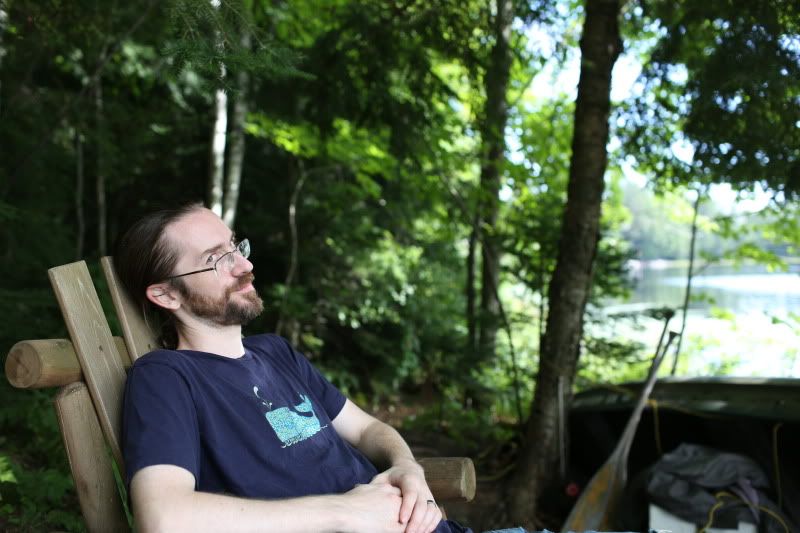 This was one of the first places that Brendan brought me when we started dating and we've been back many times over the years.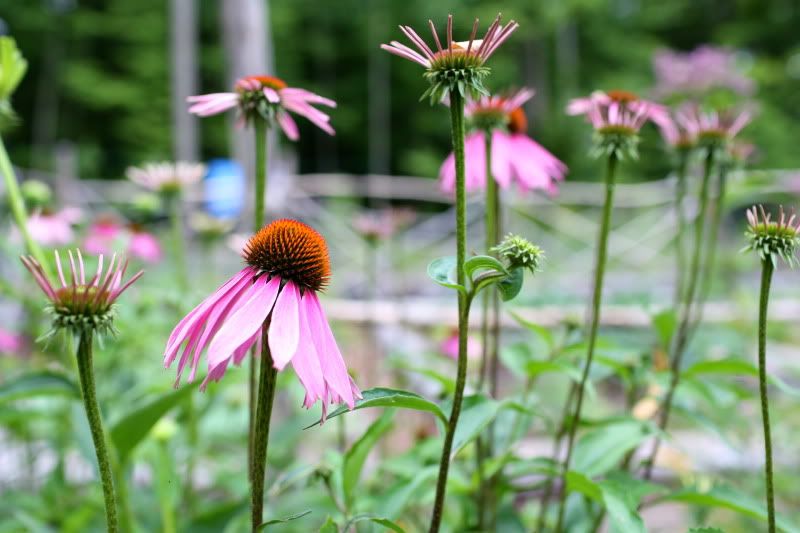 It's changed a bit over time, but for the better as far as I'm concerned.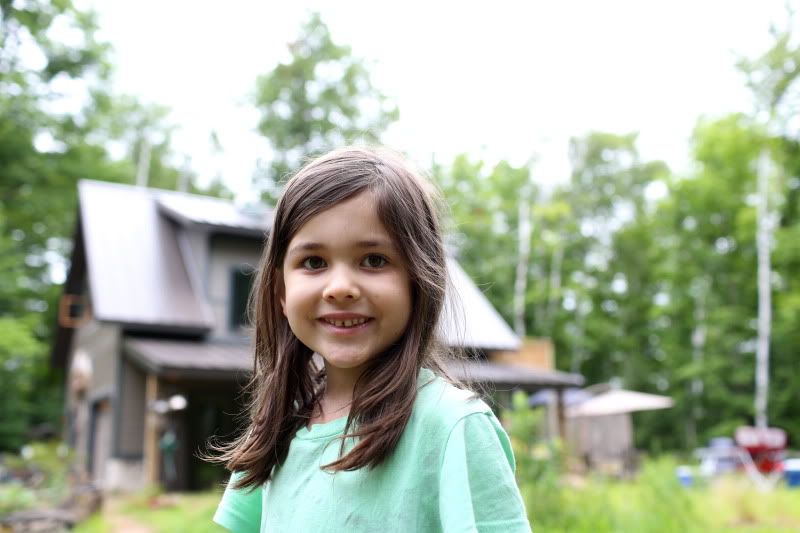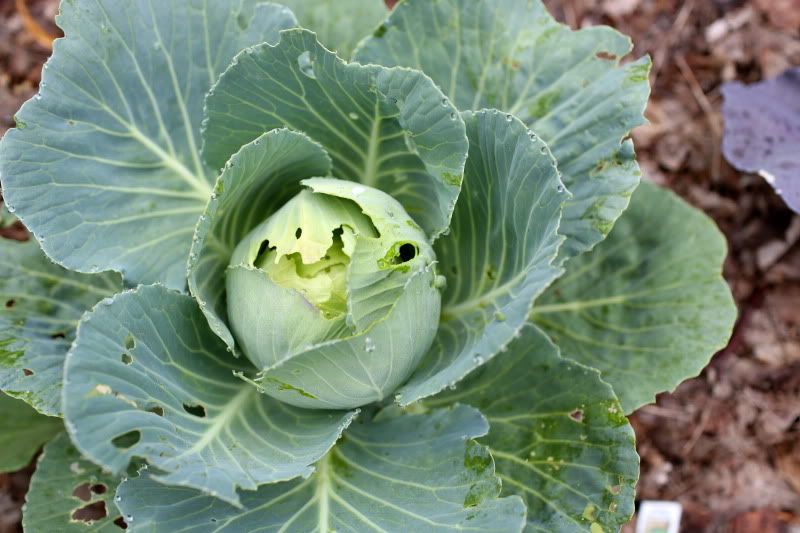 Is this not the coolest garden ever?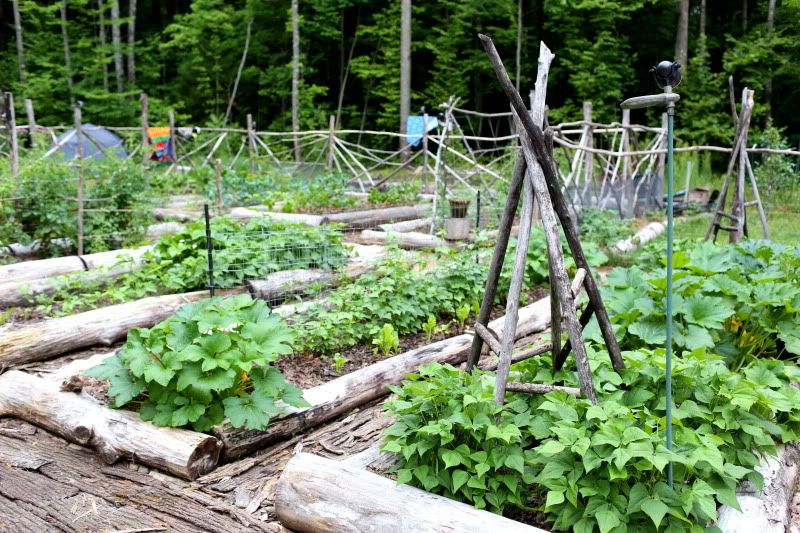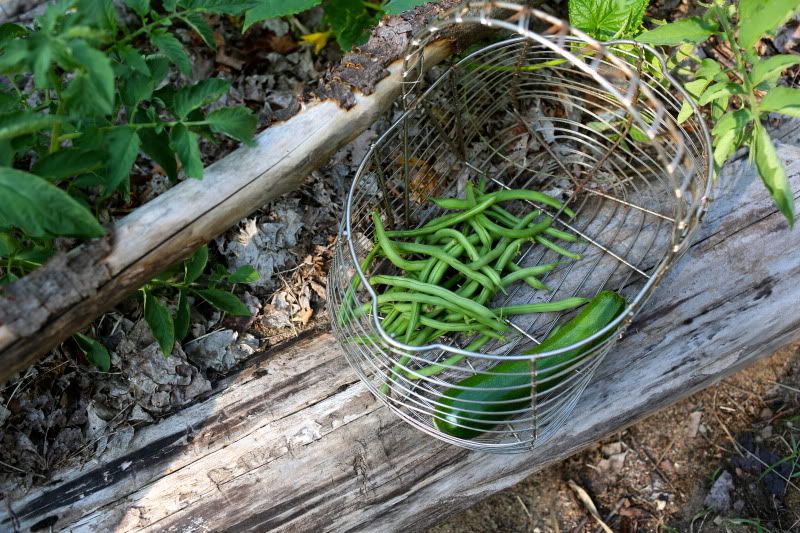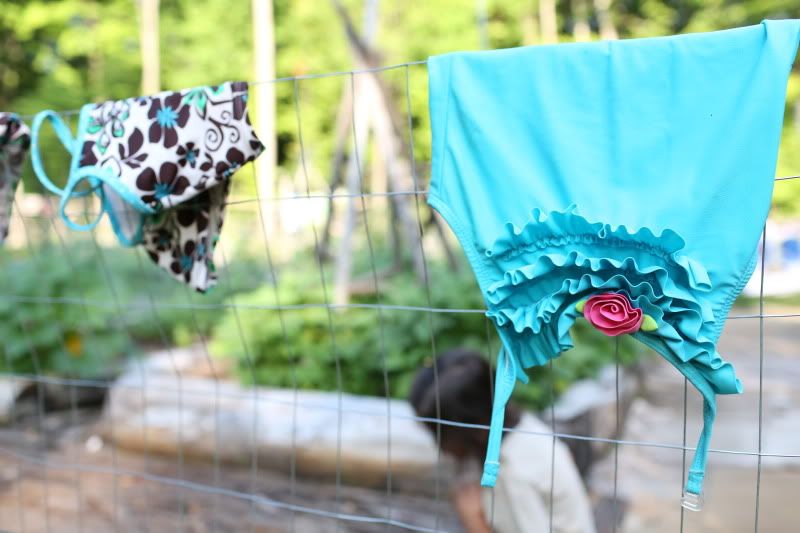 Someone still requested cereal every morning.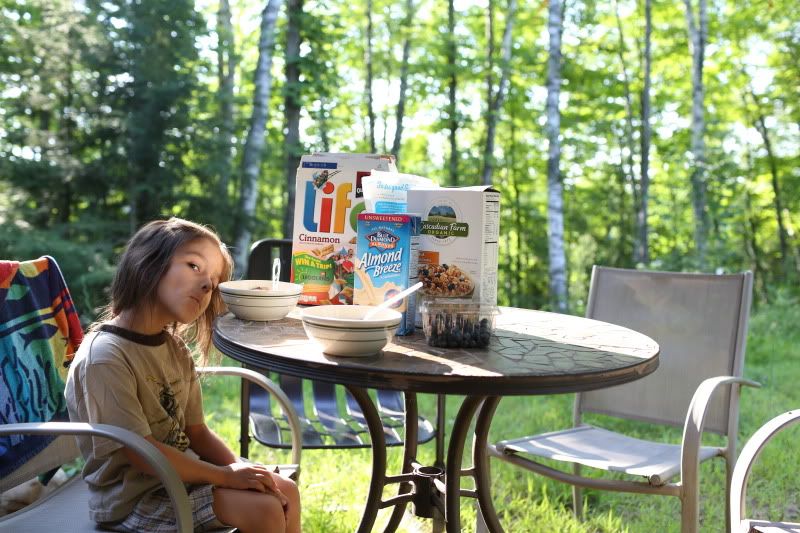 Even when there were delicious breakfast burritos to be had.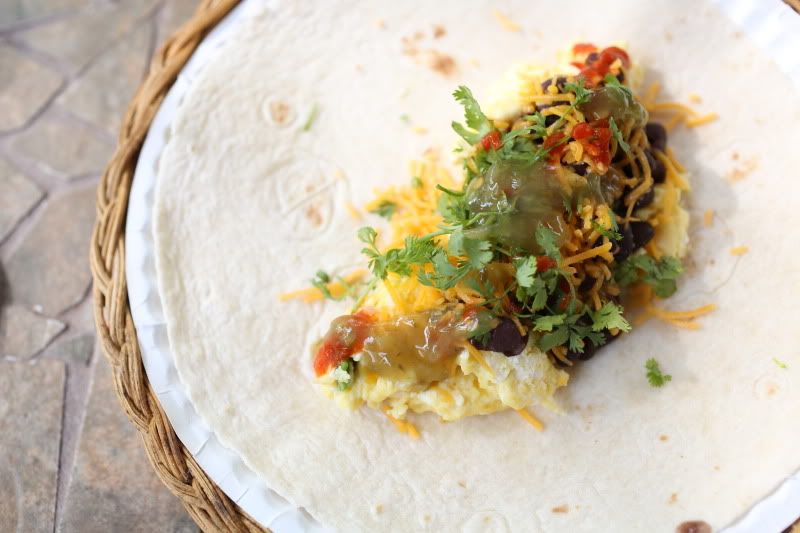 This little loon was not happy when it was time to leave.
She insisted that we were going to stay for another four weeks.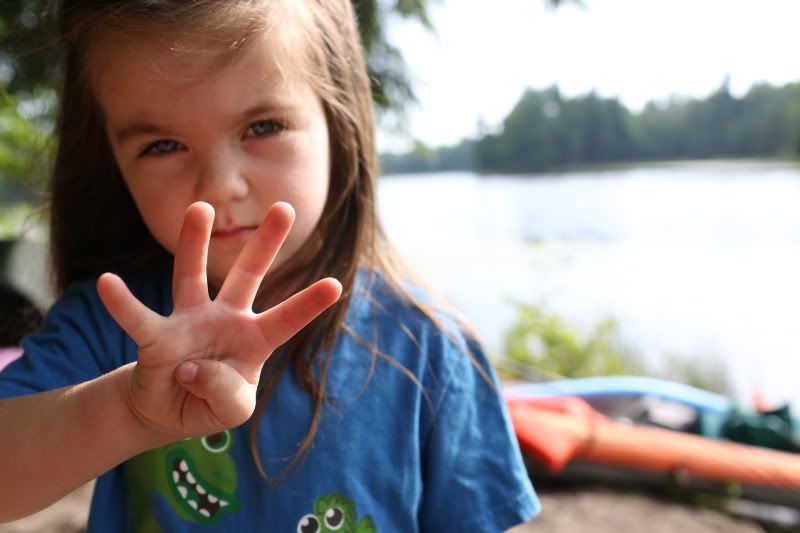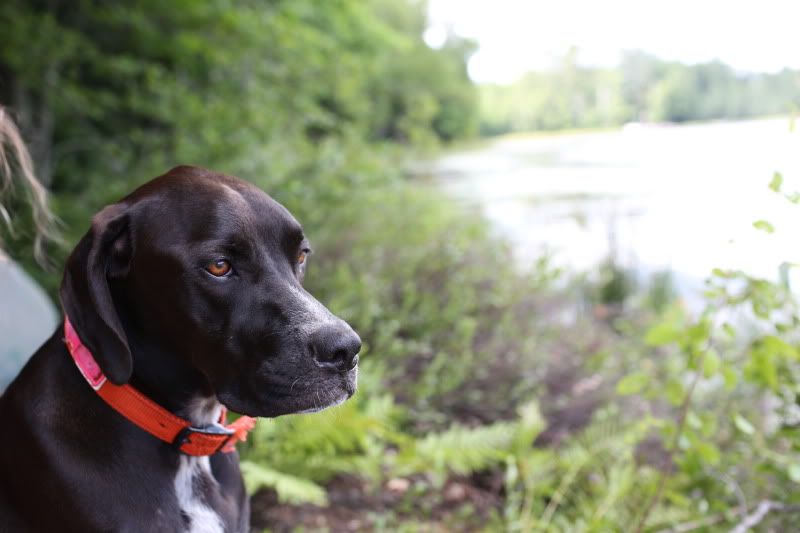 When Brendan first brought me here I never thought that we'd be bringing our own children here for many years to come. Thank you so much Bill and Jill for sharing your world with all of us.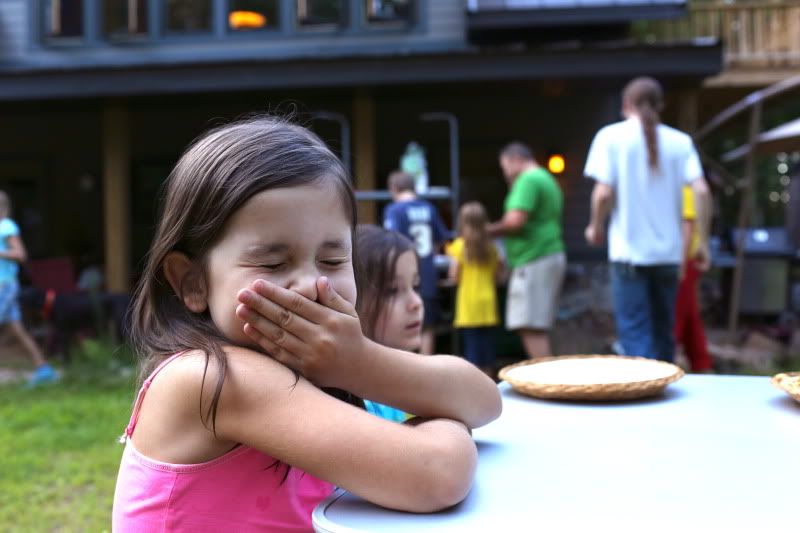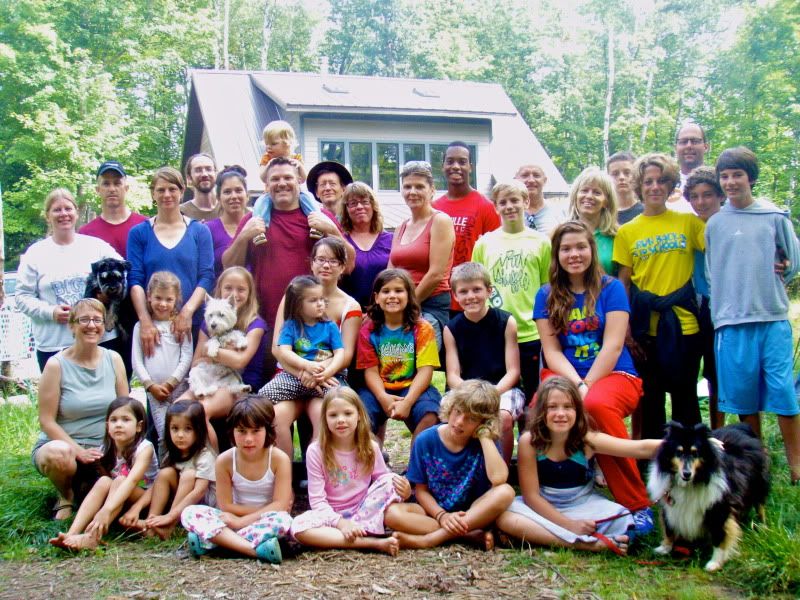 Thanks to my neighbor who sent me this group shot from her camera.
Fair well frog friends, fresh air, reflective lake waters and endless starry skies.
Until we meet again.