If your child has dirty knees by dinner time, well, then you know they had a great day. And you know, the dirt,
the messy
, used to really.bother.me but I'm working on it because we had so much fun yesterday and what's a little bit of mess in the grand scheme of things?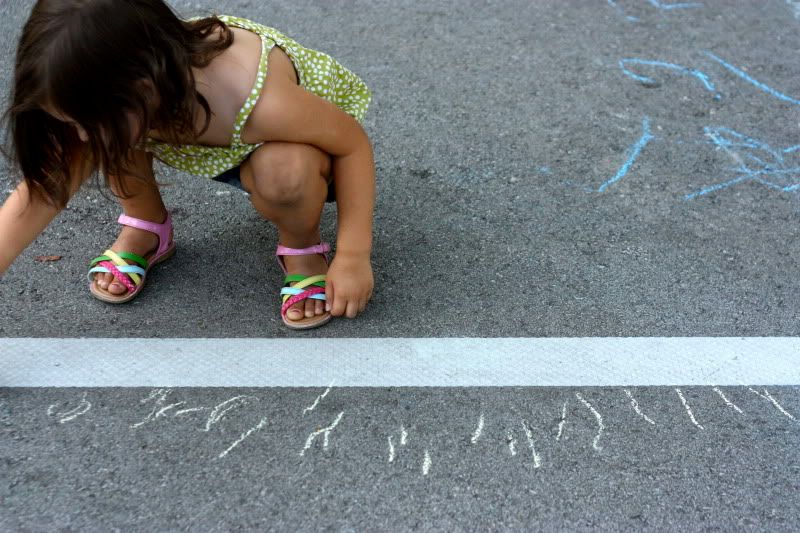 Check out
Ruari's
masterpiece....
Yep, there was chalk....and lots of it.
Time once again for the Boulevard Bash, when we barricade the streets and throw a giant party right in our very own front yard (seriously, that tent is blocking my driveway). I didn't get enough pictures of all the craft booths and food vendors, oh and there was the greatest band of all time, complete with a tuba and trombone, playing in the yard next to ours and I am kicking myself for not getting a million shots of them. What can I say? It was hectic and I was busy patrolling the streets for
reckless
drivers.
Remember how exciting it was when you were a kid, the idea of playing in the street? IN THE STREET? Yeah, well, our kids were over the moon.
Even Finn came out to play.
We had a blast dancing to the music, rolling out cars and big wheels, chasing wee ones up and down driveway aprons and enjoying the great company of neighbors, friends and family. Plus one of our favorite nearby restaurants was there dishing out sticky buns and spring rolls, and had a 50% off everything sale at around the same time that our family of too-many-people-to eat-out-all-that-often was beginning to get hungry. Perfect.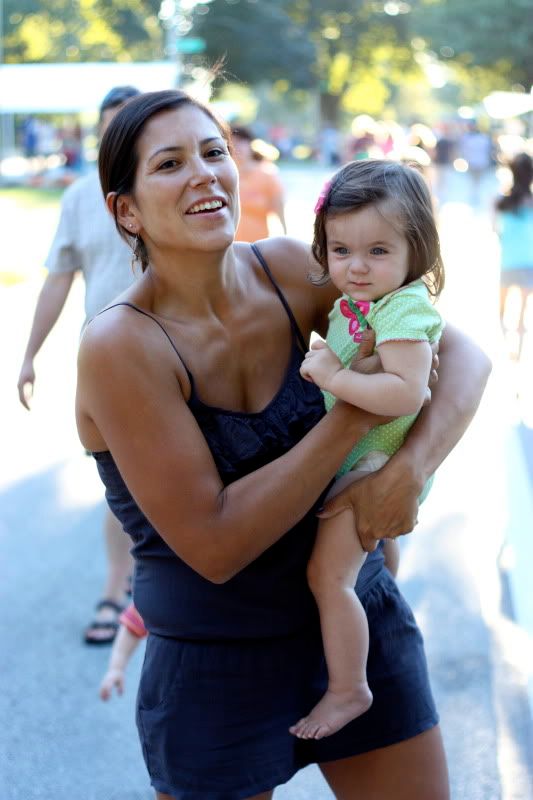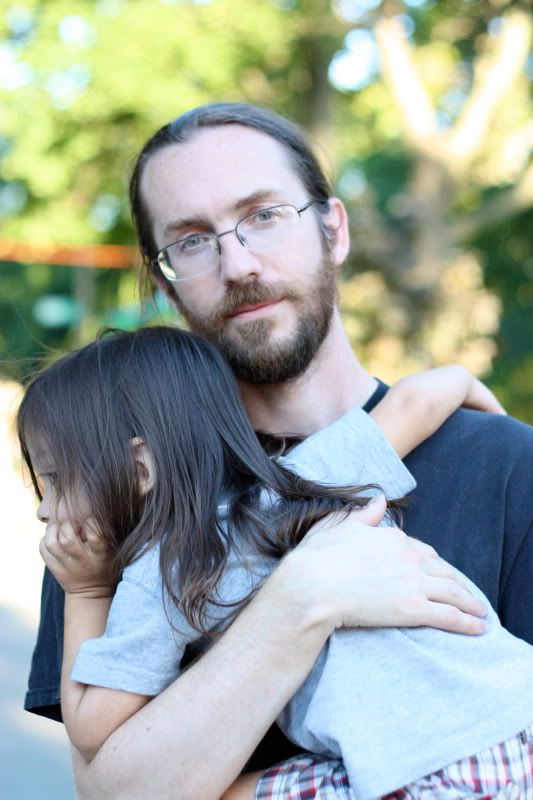 Of course, by the end of it all we had some incredibly exhausted children on our hands, but it was worth it.