Nothing much new, pretty content with the
status quo
right now and that's alright with me. I'm fairly certain that it's just fine with little Miss Sticky Fingers too, because when pancakes are a part of the grind you just find a way to make do. Yep. More pancakes and I'm alright with it. I've been trying to find a balance for months now, to find a period of
equilibrium
and if that means a standing invitation for Mrs.
Buttersworth
at the breakfast table so be it.
No pancakes for me though, I need to start getting serious about getting in shape for the marathon that I keep talking about and not training for. I've even resumed my training journal. Yes, people still journal on actual paper.
It's sort of like
scrap booking
, but not as pretty or expensive.
I keep waiting for Cupid to come and clean up his mess.....Turns out he's a naughty good for nothing. (Just kidding Cupid, I love you,
yay
hearts!)
We had our homemade pizza night on Friday and I promised myself that I was only going to have 2 slices, I even wrote about it in the above journal ahead of time to make it 'official', and then I failed miserably. 20 slices of sheer misery.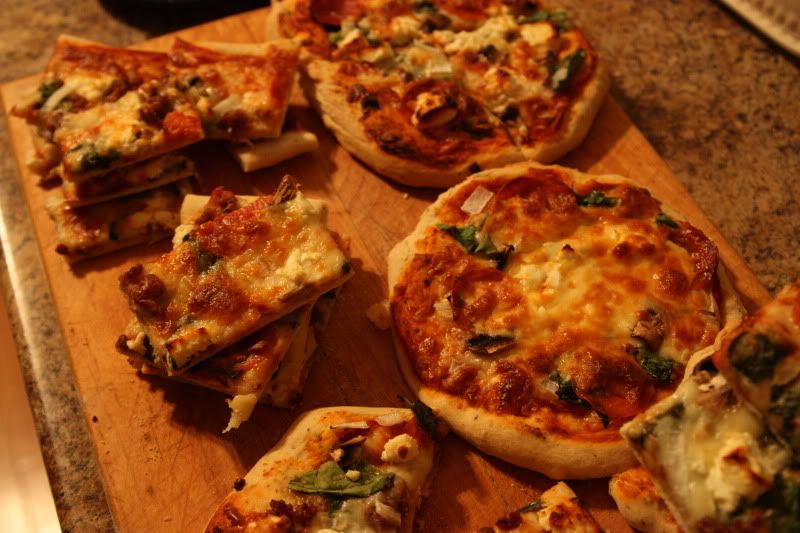 I tried to make up for it by buying enough veggies to feed a small army, wonder where I can find one of those? Look at all this nutrition, and for less than $6 at our neighborhood market.
We did some morning art today and the twins loved it. I should do
morning
art with them every morning, you'd think that I'd be better at it seeing as how I'm sort of artsy
fartsy
. I think part of the challenge is that I really just want to give them materials for pure process art and not get too project-y with it, but maybe that gets boring after a while? I dunno. Excuses.
Poor
Saoirse
was stuck with crayons though. She fussed about this injustice for a few minutes and then set to work creating a masterpiece, and before you go getting all bent out of shape for her, she
was
offered a turn at the paint station once
Nuala
was done, but she declined.
And since today is obviously just a
mish
mash of random bits and pieces, I will leave you with this sweet little lady. Oh I could go on and on about her. She is something else I tell ya, so fierce and
independent
and just, well, fearless
in a good way
.
Super silly too, which I absolutely love about her.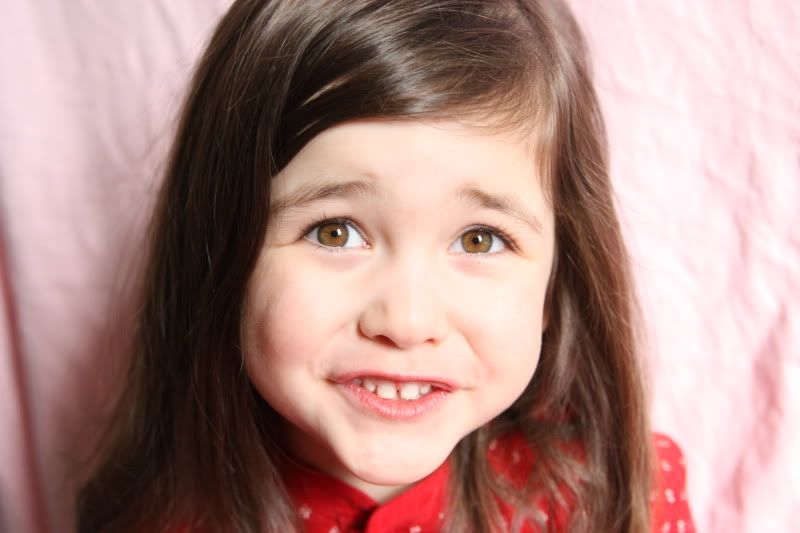 Pictureless Bits~
*Saoirse is talking up a storm lately and copying pretty much anything you say.
*We're getting ready to list our house, the one we moved out of for a 3 week renovation 3 years ago, so if you know anyone who wants a cute bungalow on one of the best streets in the city send them our way.
*Maija is going to State for forensics and Sidhe got a blue ribbon at the last meet. They worked really hard this season and we're super proud of them.
*Finn switched out of group discussion and back into prose, he was very happy with his scores this weekend. He needs a haircut.
*The girls keep having sleepovers and fun dates with friends and rarely a weekend goes by now without them having plans.
*I went for my first post-sprain run yesterday and thought it was great. My ankle seems to think otherwise today. Awesome.
*It's gorgeous outside today and I think I'm about to load up the helmets and bike to pick up the twins from school. Enjoy the sunshine lovelies.
****I did it, I got out the bike and rode to pick up the twins from preschool with Saoirse in her little bucket seat on the handlebars ( I love our iBert baby seat, it's like I'm holding her while we ride) and the twin's trailer behind us. Getting there was just fine. Getting home was a totally different story, involving a whole lot of first gear and heavy breathing. Saoirse actually started imitating me about half way along the route (which if you must know is probably less than 3 miles) and it must have been hilarious for any onlookers to hear the both of us grunting and panting our way along, but it was totally worth it! I cannot believe how hard it is to drag 100 pounds of baby around on that thing, that or I am just way out of shape.....****