And just to prove that we are all still here, I chased the kids through the house today until they agreed to pose for individual shots. Well, I didn't actually chase them, but there may have been minor bribery involved.....
7.21.2009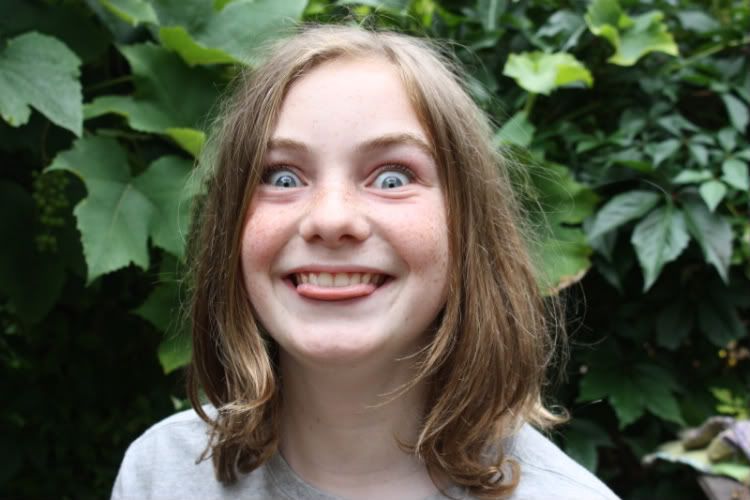 And let's not forget little miss June8ug, who unfortunately is too little to pose in front of the grape vine but was a good sport nonetheless, check out how long she is getting!
Saoirse
7.21.2009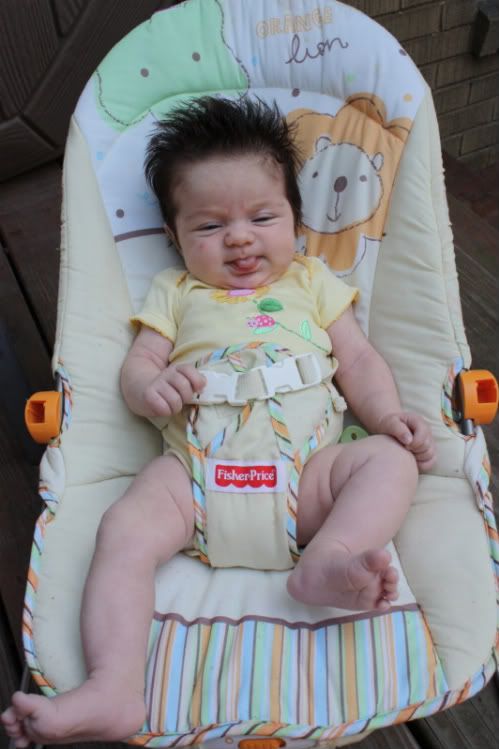 Today was my mom's birthday (happy birthday Sarah!) and so I'm thinking a birthday collage of all these beautiful faces is in order.