Micah signed up for the summer Super Reader program today and then spent the next 3 hours with his nose in a book.
I'm cool with it.
We ventured to the downtown library which is just gorgeous (we're talking take your breath away type of beautiful) and the kids settled in to enjoy the children's section.
Saoirse
spent no less than 10 minutes sitting in this exact spot reading to herself and somewhere at about the 8 minute mark she giggled very softly and
murmured
to herself. Stopped looking serious for a moment and shared with us the joke she had discovered within the pages of her carefully selected Dora paperback. It was priceless.
And then she resumed her studies. Studying is not to be taken lightly at the library, oh no
siree
.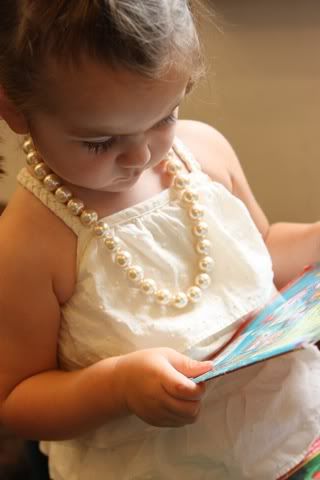 And here in the land of a million books, in a marble palace of delight and splendor.....
We had a great adventure though and I was reminded that we need to get to the library more often.
Which shouldn't be a problem with all these little Super Readers running about.
This morning I dressed her up for a bit of a "staged" photo session, as staged as they get around here anyways (meaning I did her hair, choose a specific outfit, threw in a necklace just for fun and even wiped any left over breakfast from her cheeks) and we hit the back deck for some great morning light.
Within 2 minutes she spotted a beetle cruising along below her bare toes and of course the "session" came to a complete stop.
Which truth be told was perfectly fine with the both of us. I much prefer capturing a story anyways.
And this little bug collector has lots of stories to share.
Not even the idea of watermelon could cheer her up.
AND what about the boys you ask?
Oscar sure is happy to have one of his brothers home.
I'm going to go out on a limb here and guess that perhaps he did miss Micah just a little bit after all. Sisters are wonderful but there is something special about brothers I tell you.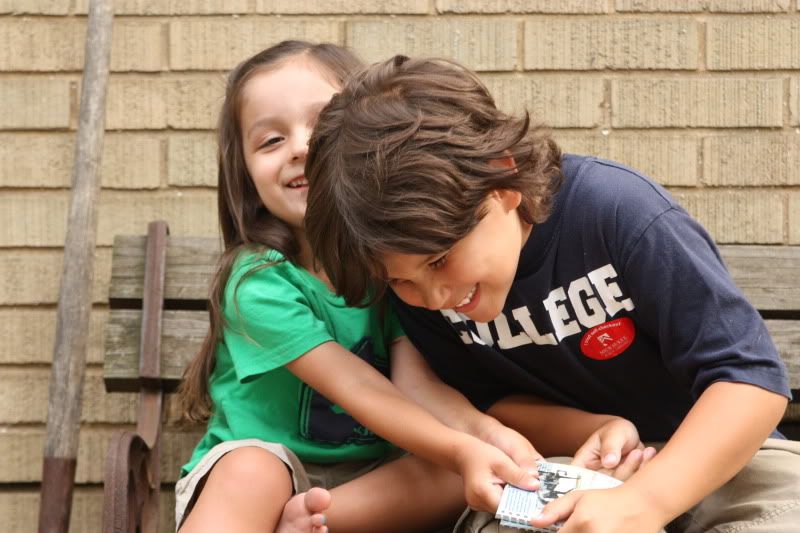 We're heading to a nearby beach again tomorrow morning and I still have to pack our bags. Hopefully I'll take a picture or two of what the day has in store for us....