The waiting is over.
I finally went into full blown labor last week (Tuesday night) and welcomed a beautiful healthy baby Wednesday morning at 7:44am.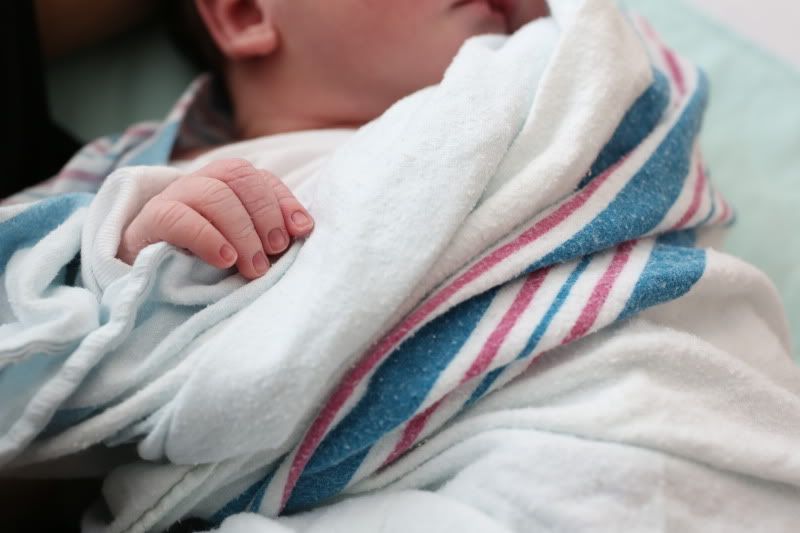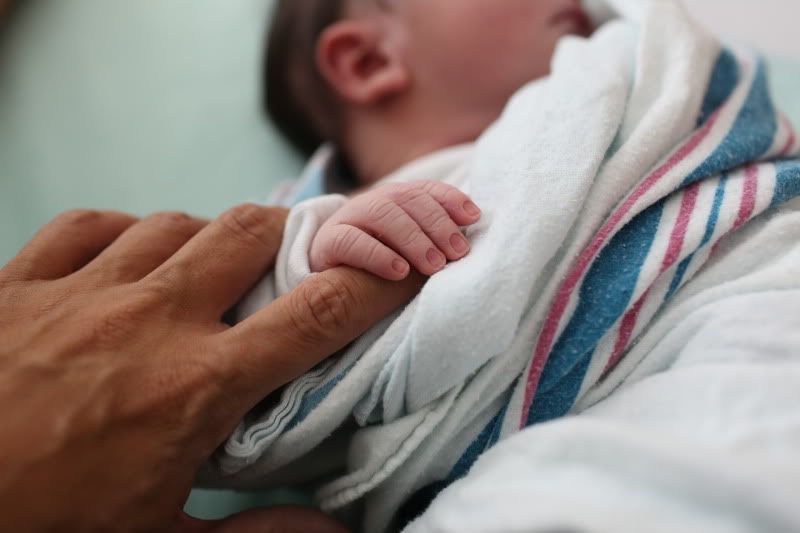 And guess what?
I was right, there was a boy in there all along. A beautiful baby boy.
Oisín Waagoshens.
"Osh-een" was an Irish warrior and also a poet.
"
His name literally means "young deer" or fawn, and the story is told that his mother, Sadbh, was turned into a deer by a
druid
,
Fear Doirche
(or Fer Doirich). When Fionn was hunting he caught her but did not kill her, and she returned to human form. Fionn gave up hunting and fighting to settle down with Sadbh, and she was soon pregnant, but Fer Doirich turned her back into a deer and she returned to the wild. Seven years later Fionn found her child (Oisín), naked, on
Benbulbin
.
[2]
Other stories have Oisín meet Fionn for the first time as an adult and contend over a roasting pig before they recognise each other.
In Oisín in Tir na nÓg, his most famous echtra or adventure tale, he is visited by a fairy woman called Níamh Chinn Óir (Niamh of the Golden Hair or Head, one of the daughters ofManannán Mac Lir, a god of the sea) who announces she loves him and takes him away to Tir na nÓg ("the land of the young", also referred to as Tir Tairngire, "the land of promise"). Their union produces Oisín's famous son, Oscar, and a daughter, Plor na mBan ("Flower of Women"). After what seems to him to be three years Oisín decides to return to Ireland, but 300 years have passed there. Niamh gives him her white horse, Embarr, and warns him not to dismount, because if his feet touch the ground, those 300 years will catch up with him..." More here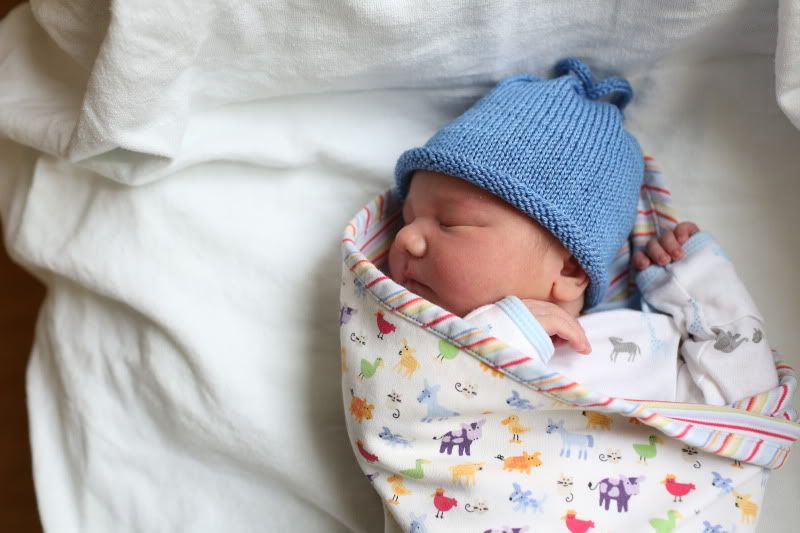 Waagoshens is Ojibwe for "little fox", we'll have to wait and see how the fawn and fox work to balance each other out.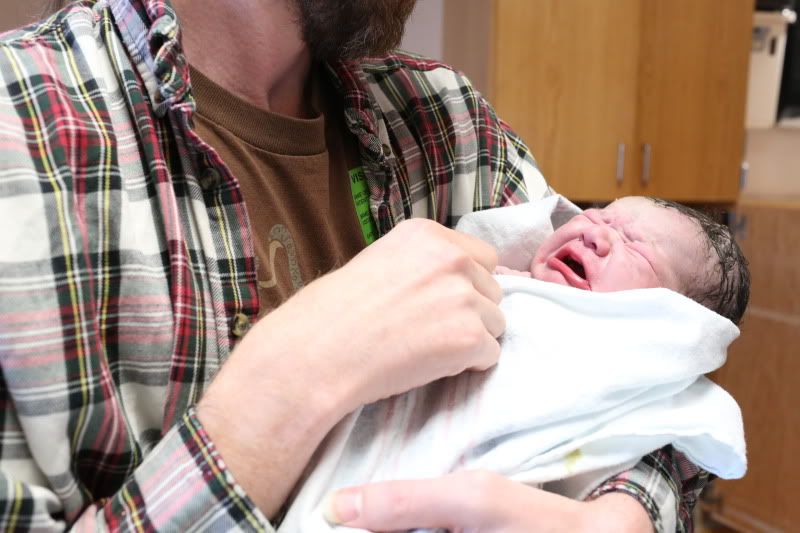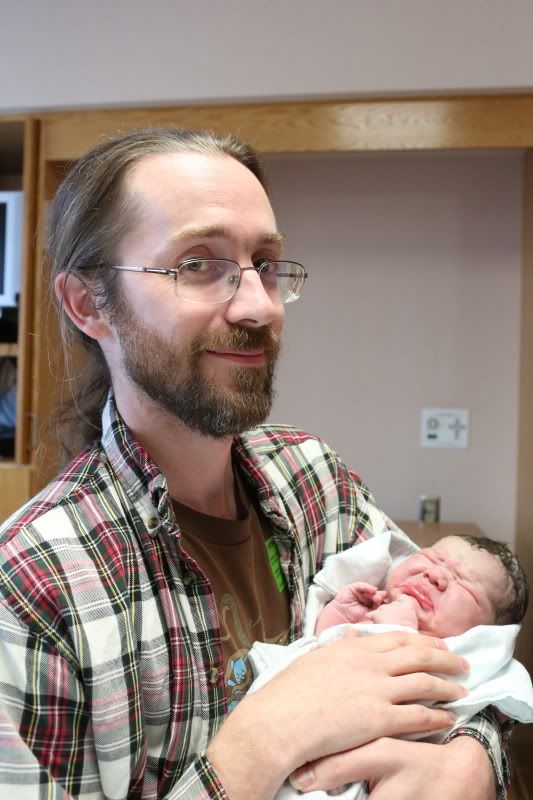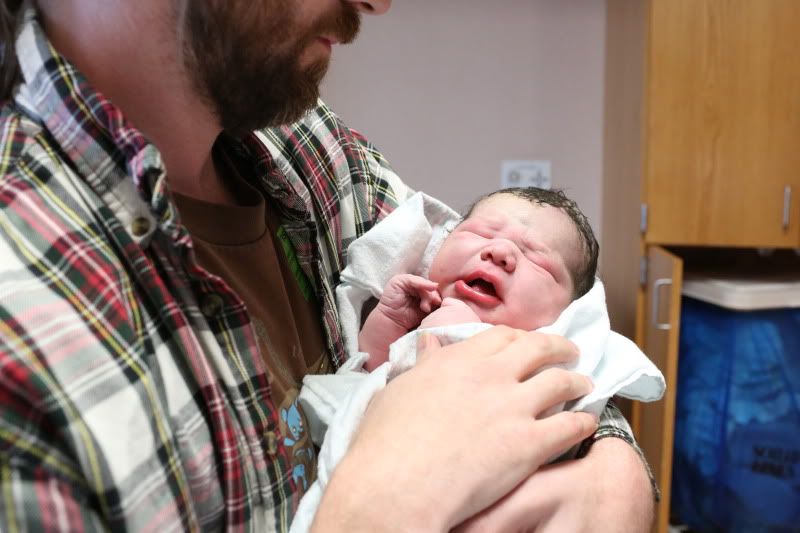 Did I mention he's gigantic?
9lbs 13.8oz and 21.5 inches long at birth.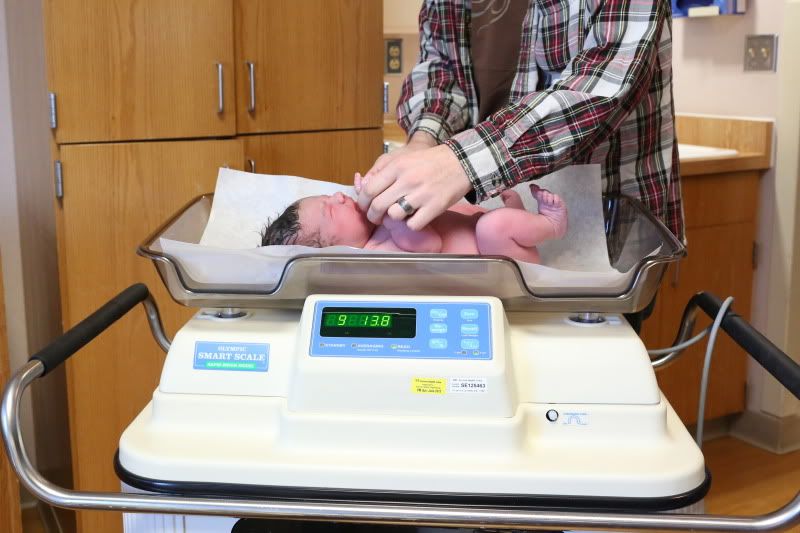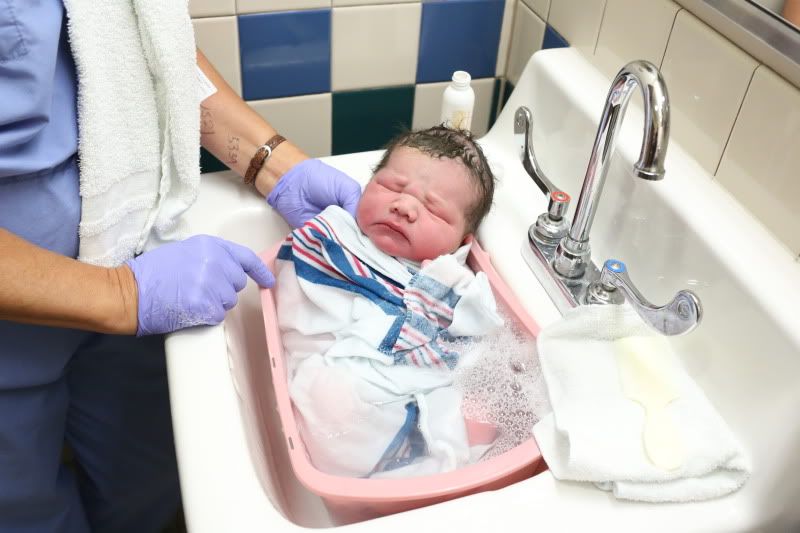 With tons of silky black hair and the softest skin you have ever rubbed your cheek against.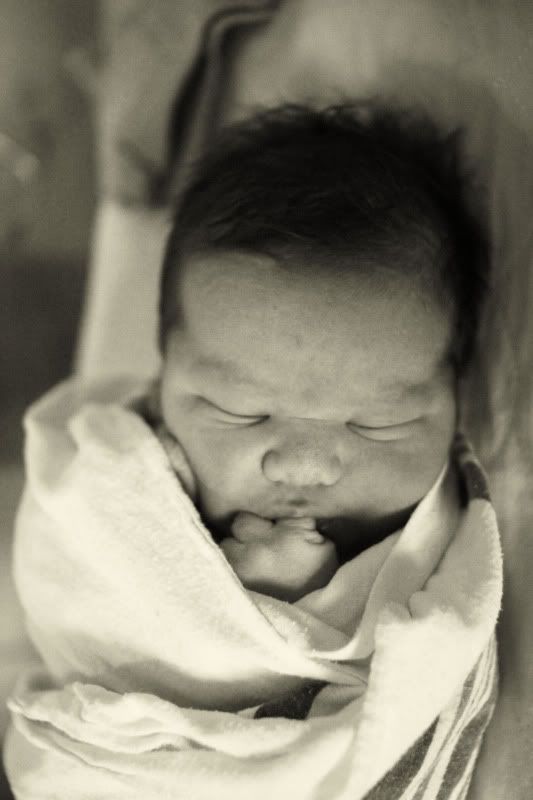 *Photo courtesy of Cassandra*
By the time he was born we'd already been up for over 24 hours since labor didn't really kick in until about 9pm the night before, and I was exhausted. Luckily Brendan ran out to my favorite bakery for a quick pick me up. Have I also mentioned that hospital food is gross?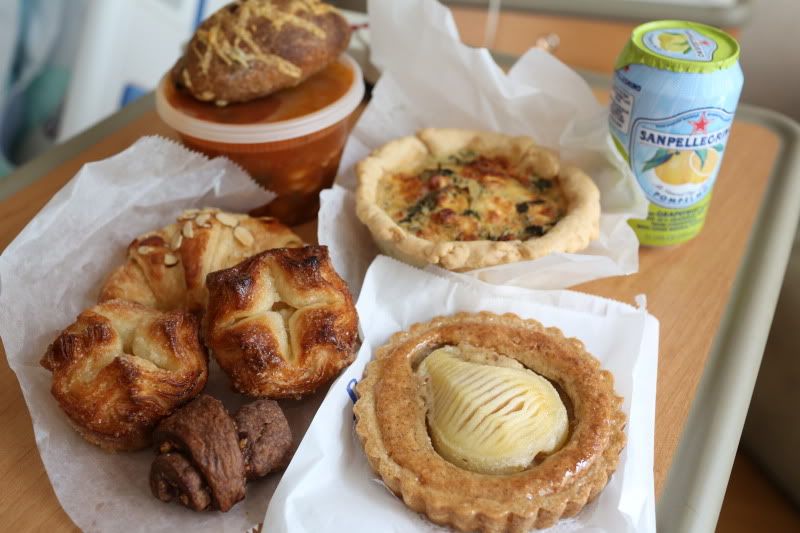 Once school let out the older kids started trickling in to meet their new brother.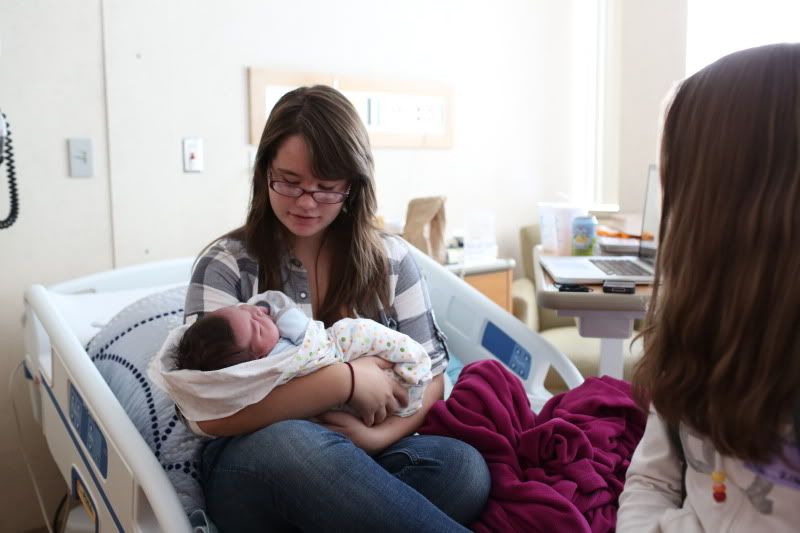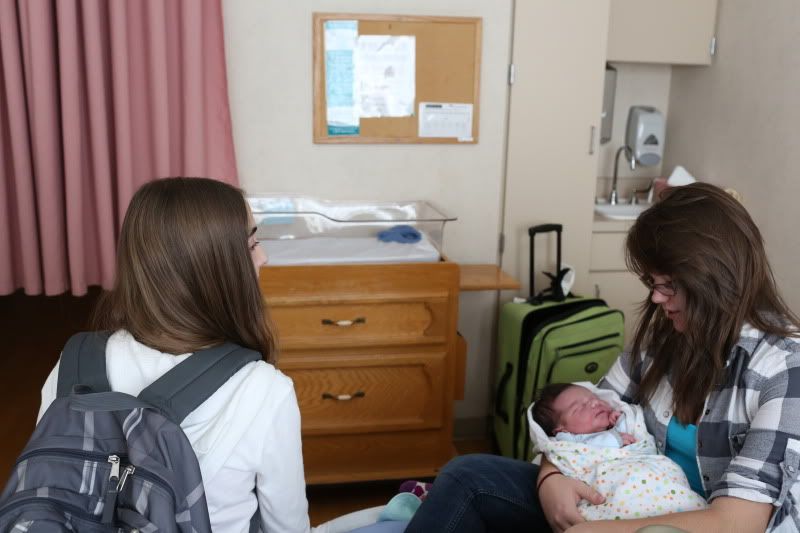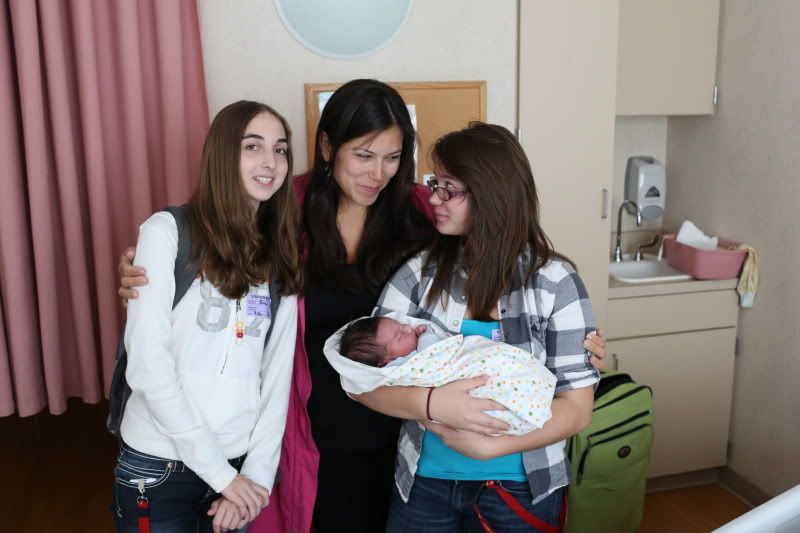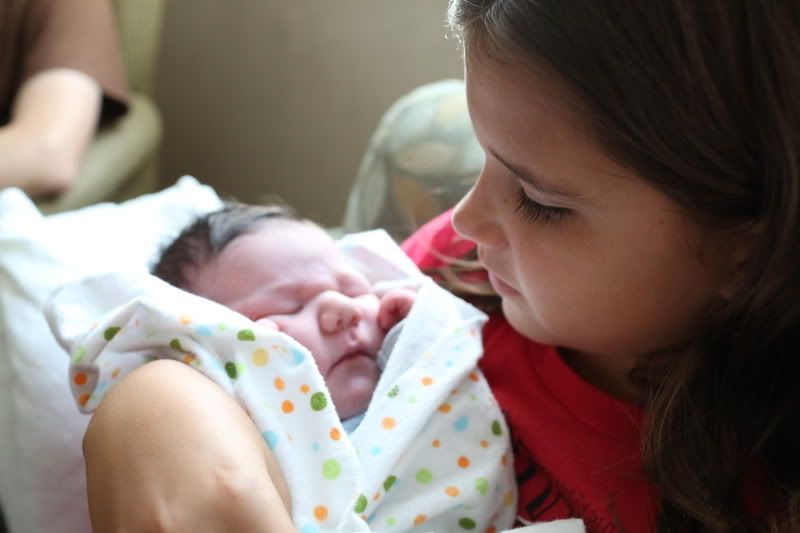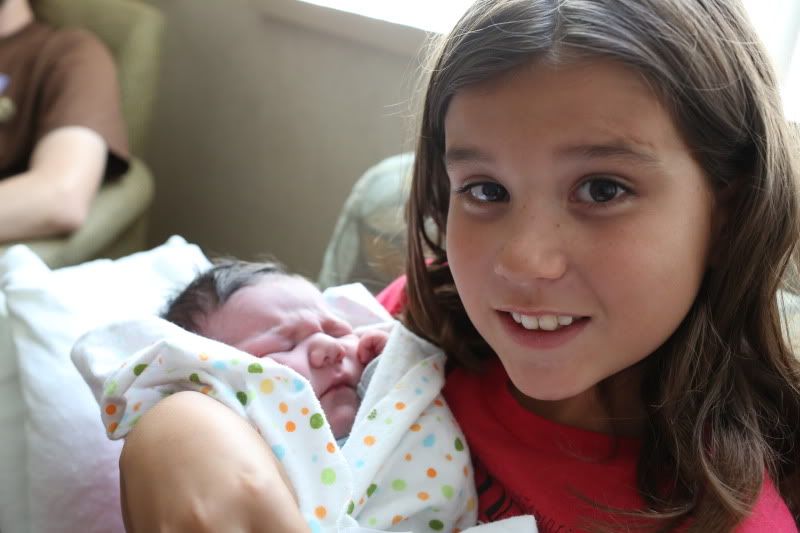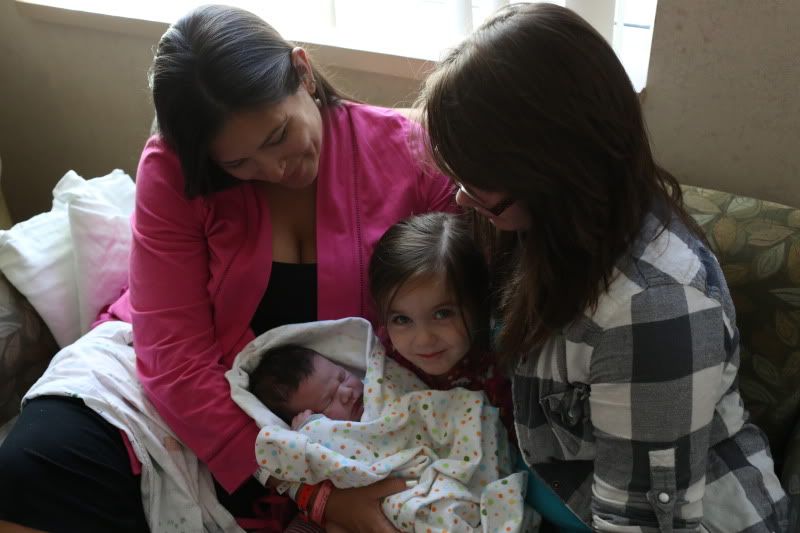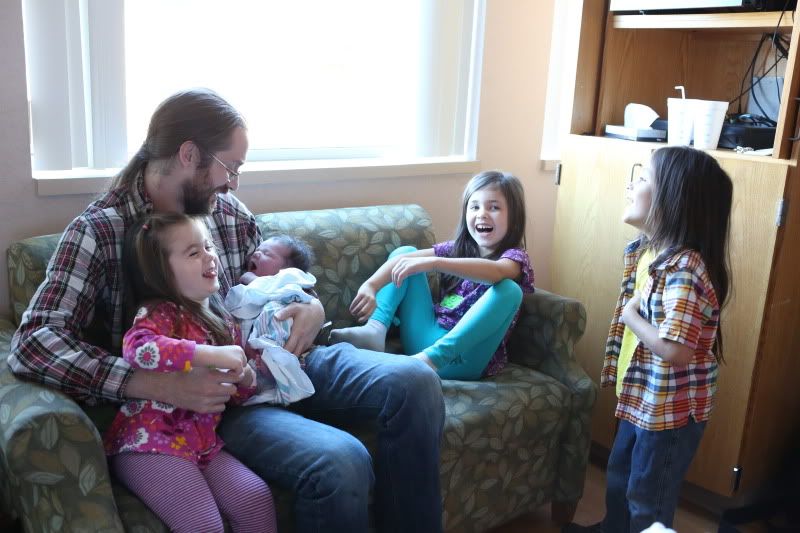 My mom helped at the home front while we were away and made sure everything ran nice and smoothly, which is no small task seeing as how we have 8 kids attending 5 different schools. Thanks Sarah!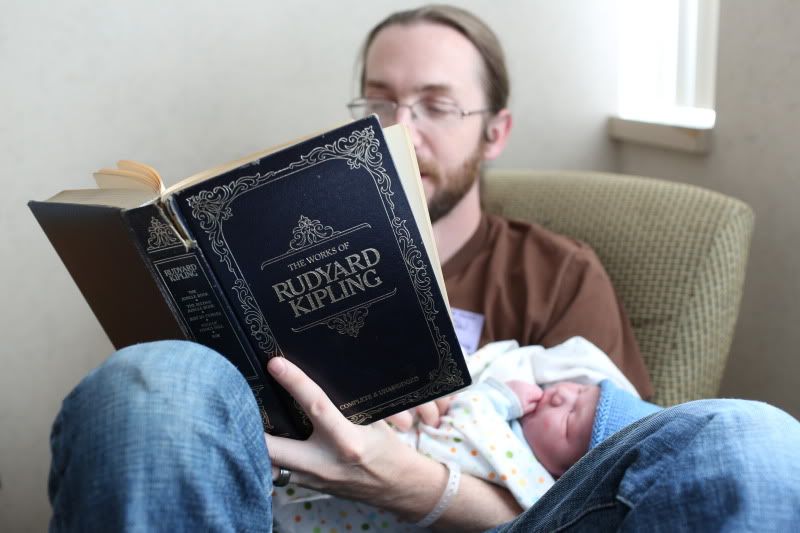 Oh Best Beloved...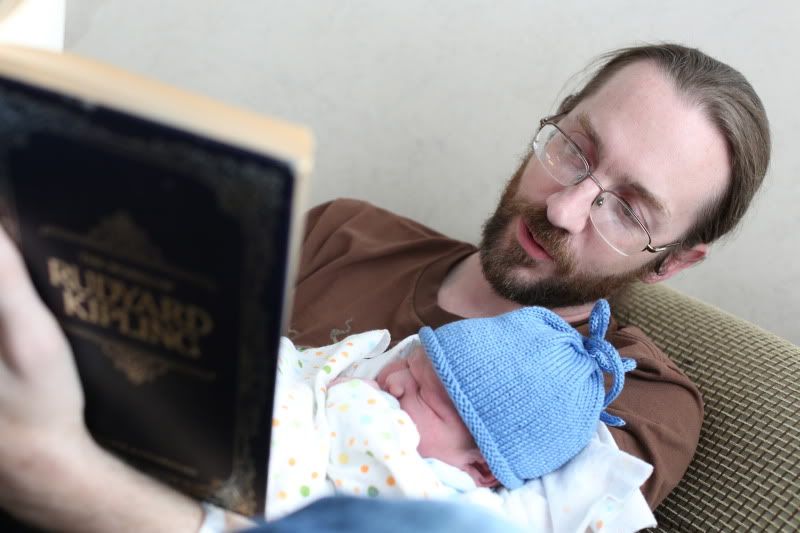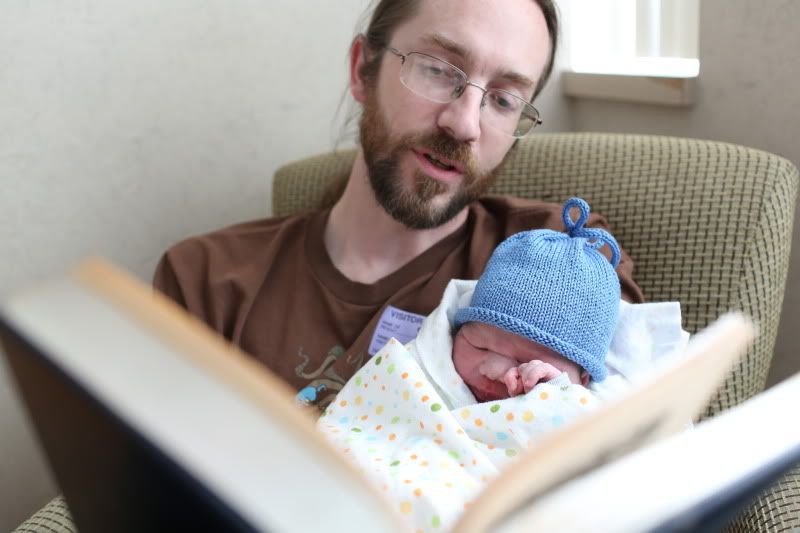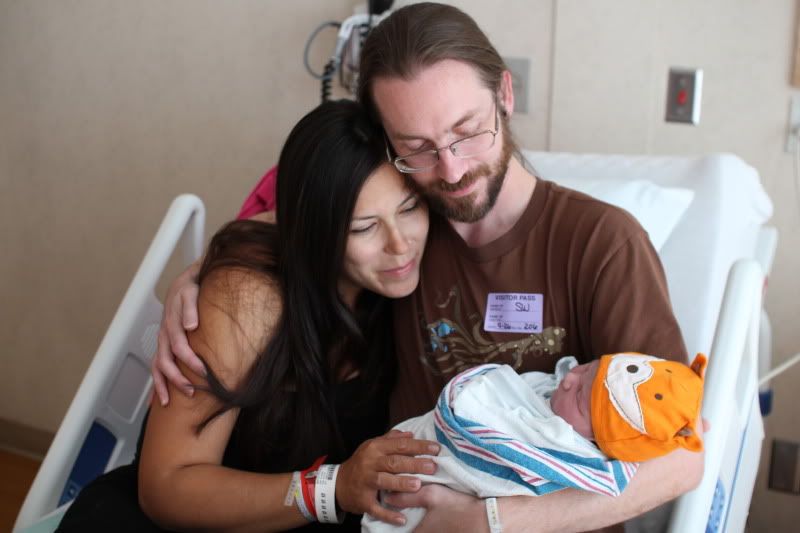 *Thank you Cassandra for this group shot*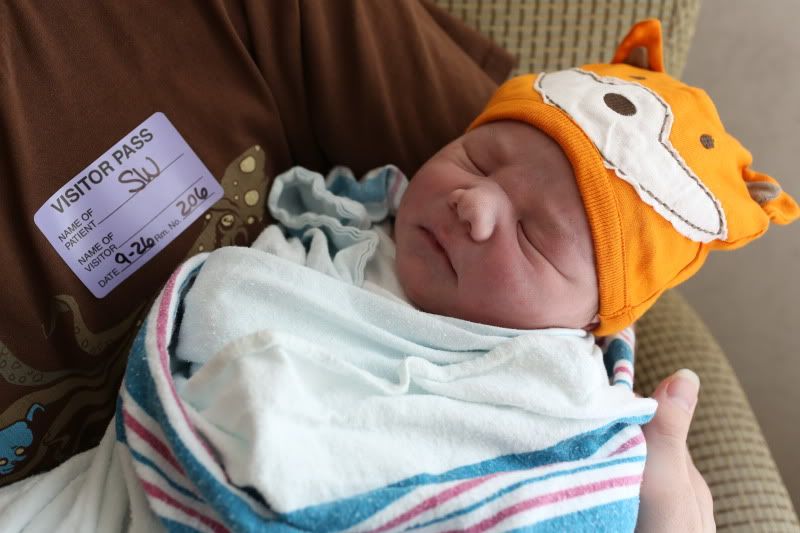 Luckily for us we were able to check out and head home Thursday morning with our chubby little one day old in the back seat. Following with tradition, we left before naming him but promised medical records we'd be back to make it all official very soon, I believe they gave us until October 2nd to put his name on paper.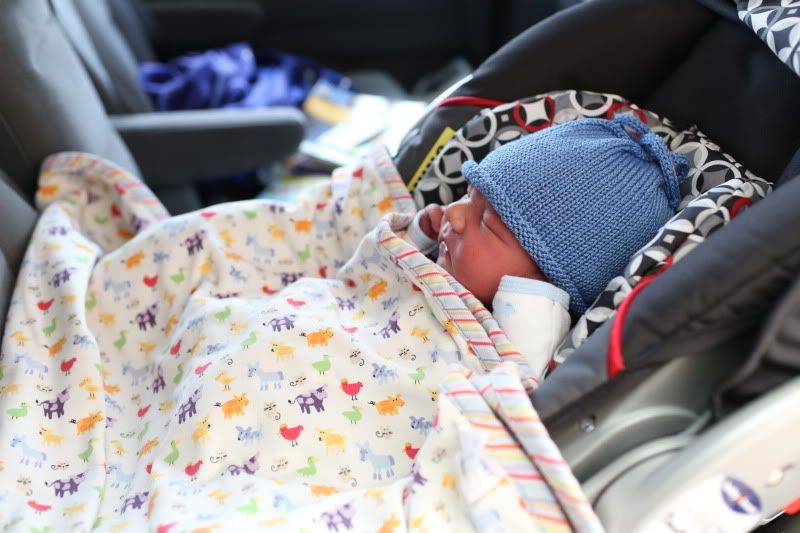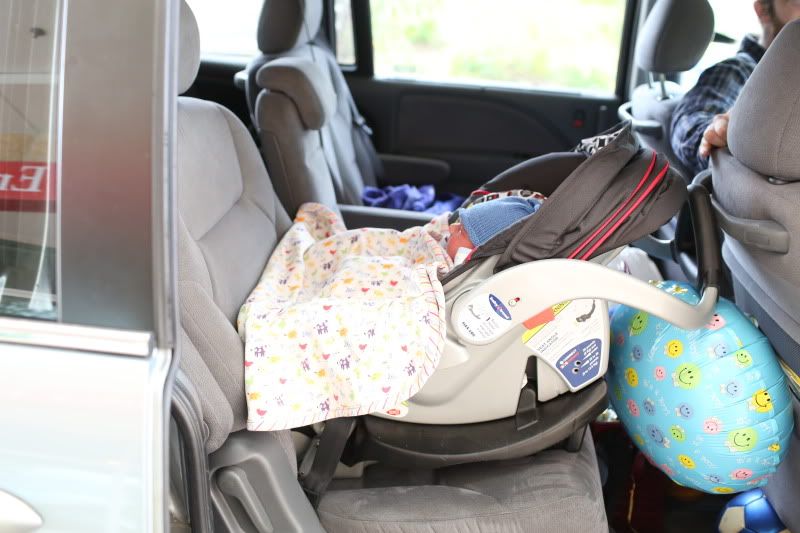 Home is much more relaxing than the hospital. It felt so nice to be in our own space again.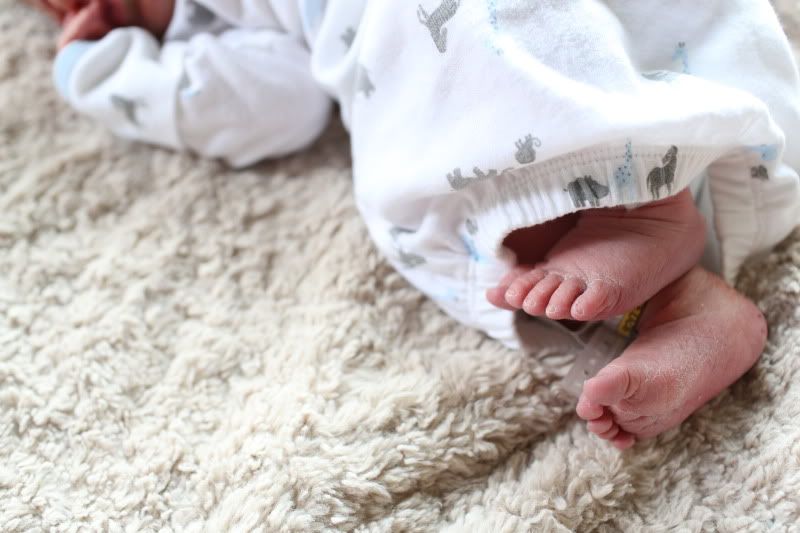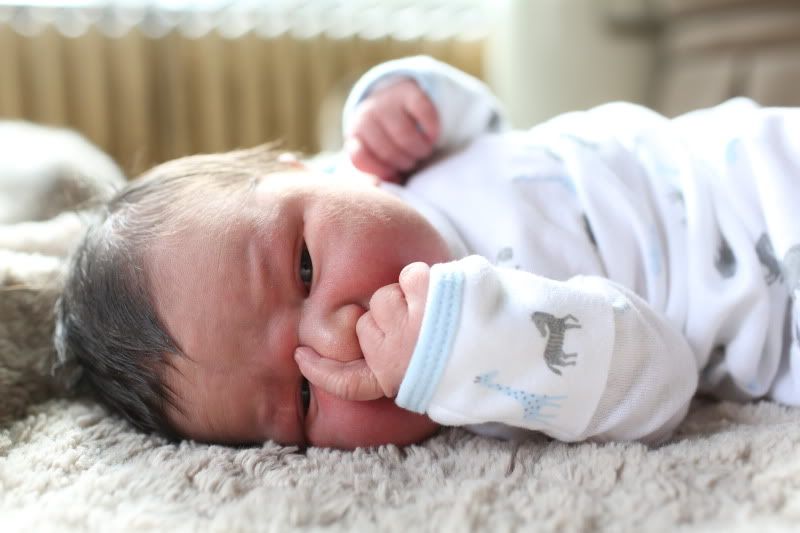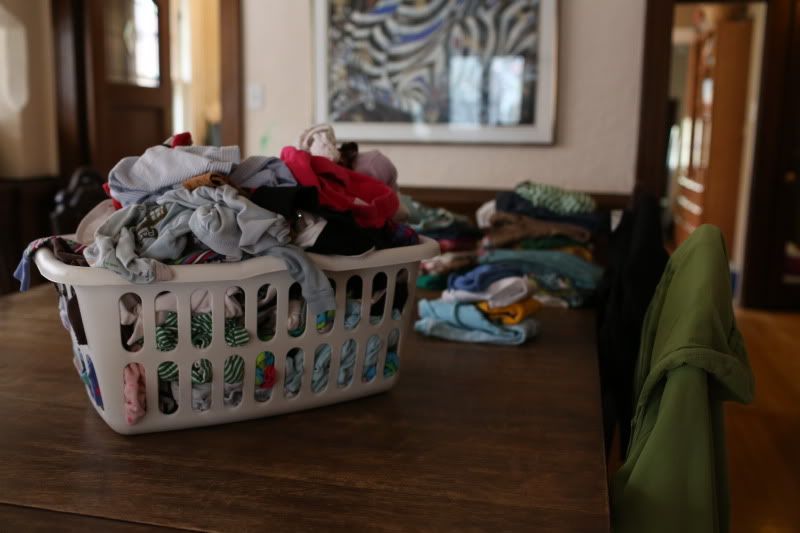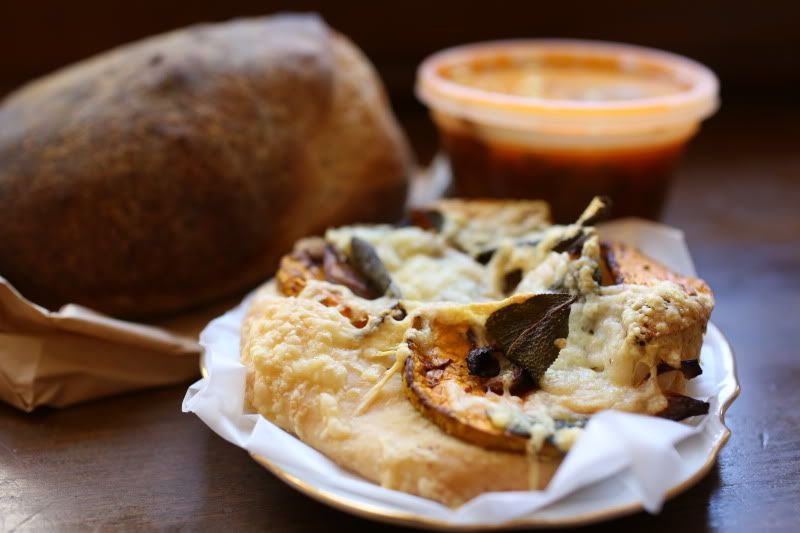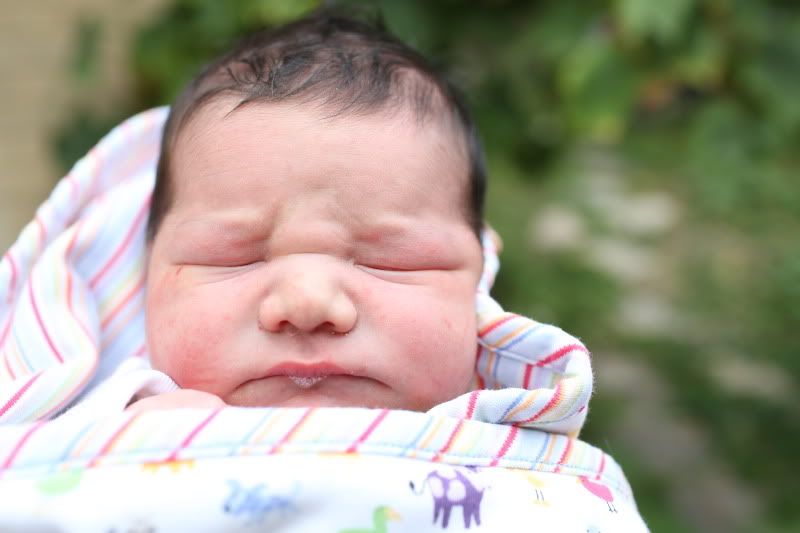 First trip to the pediatrician, someone didn't like waiting (it was me, he's actually just yawning in this picture...).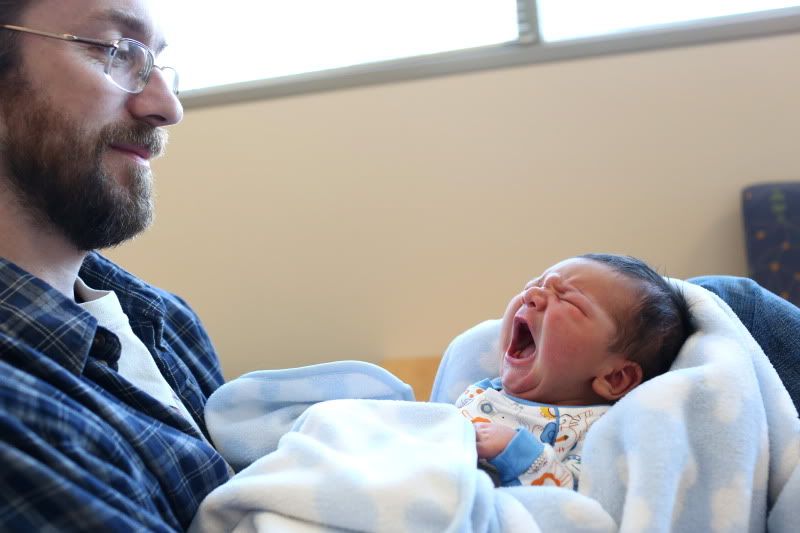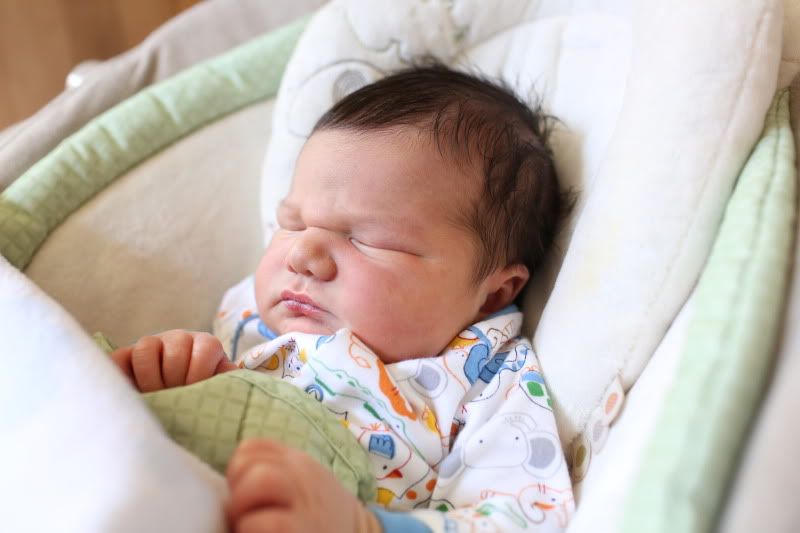 On Friday Brendan even found a little time to can some peppers.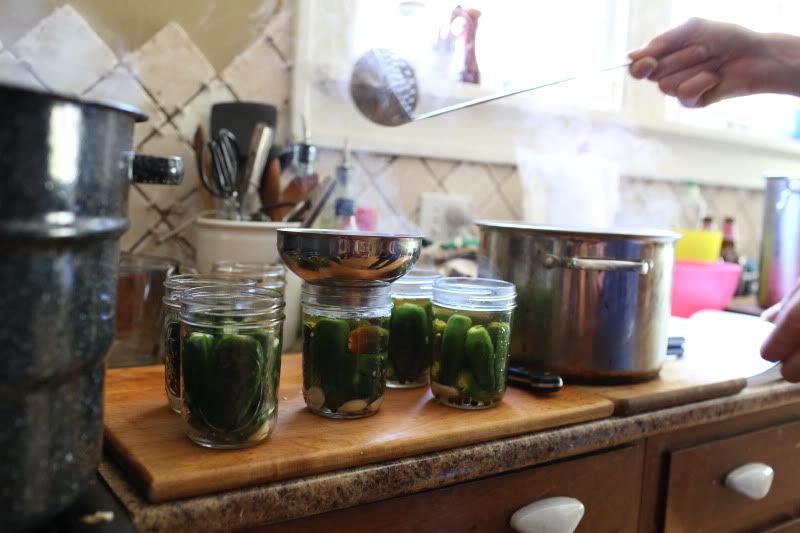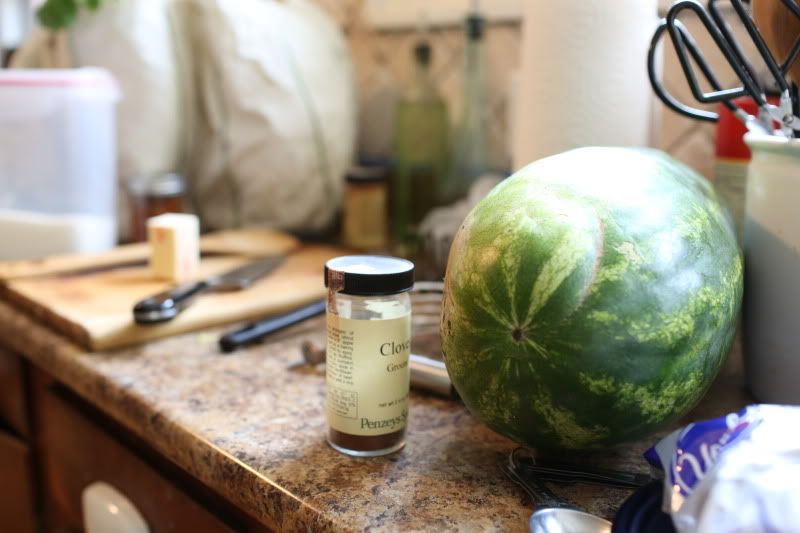 While this was the tasty welcome home galette that he whipped up on Thursday.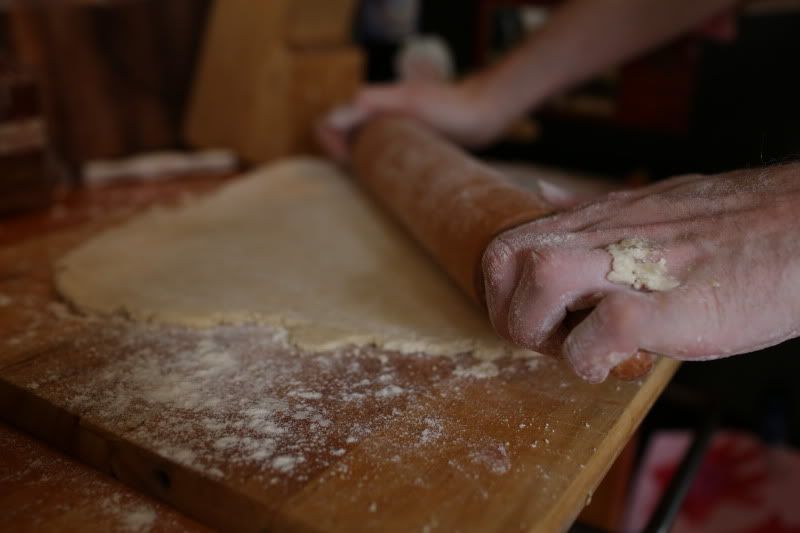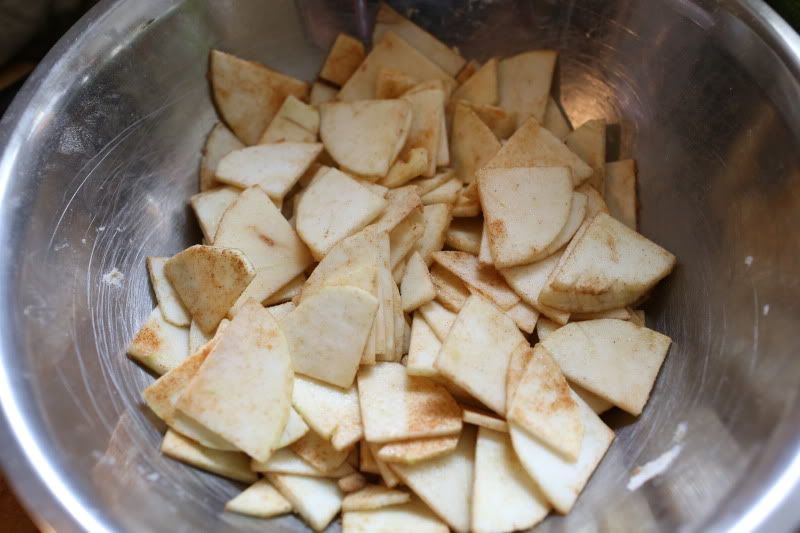 I'd say we are adjusting as gracefully as possible.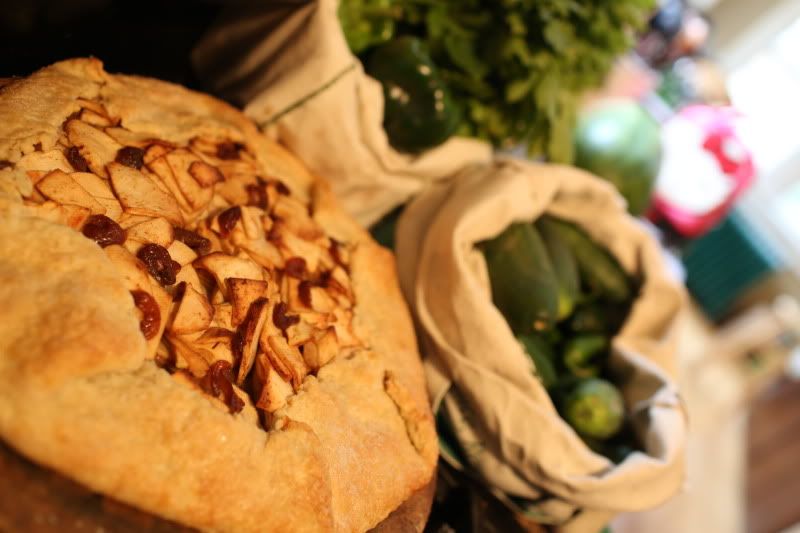 I'm just so glad he is finally here, I feel as if I have been waiting a very long time for this little one.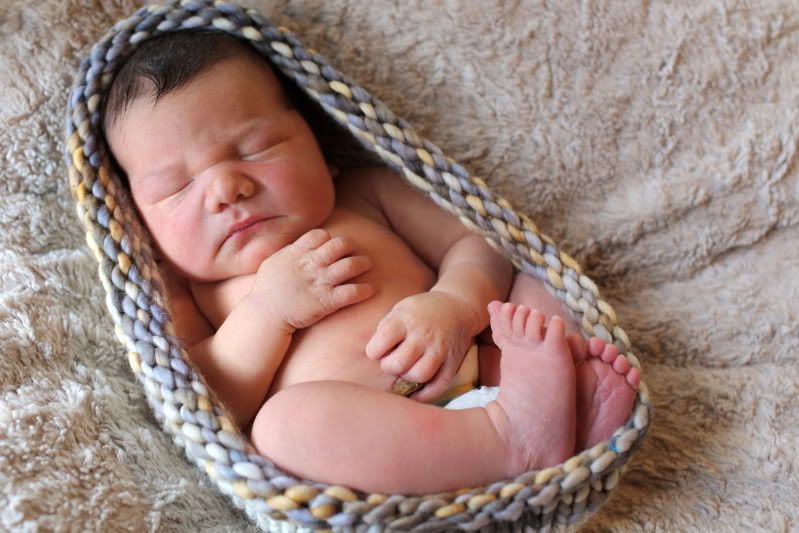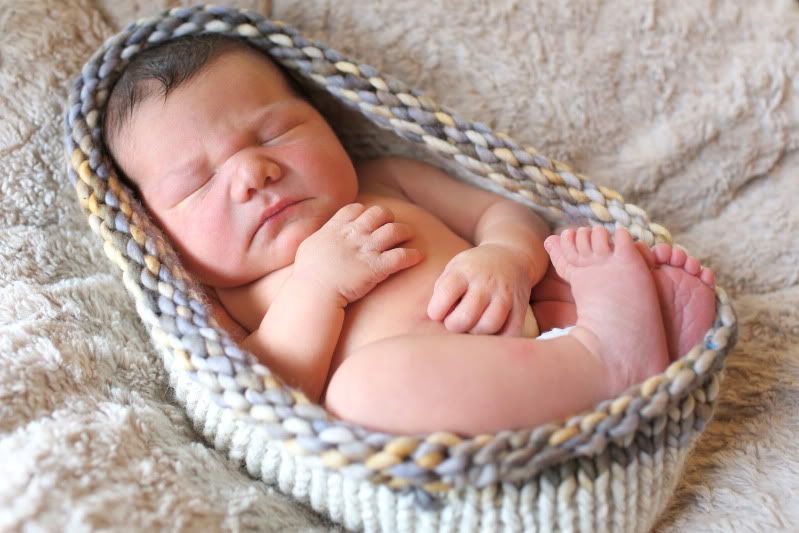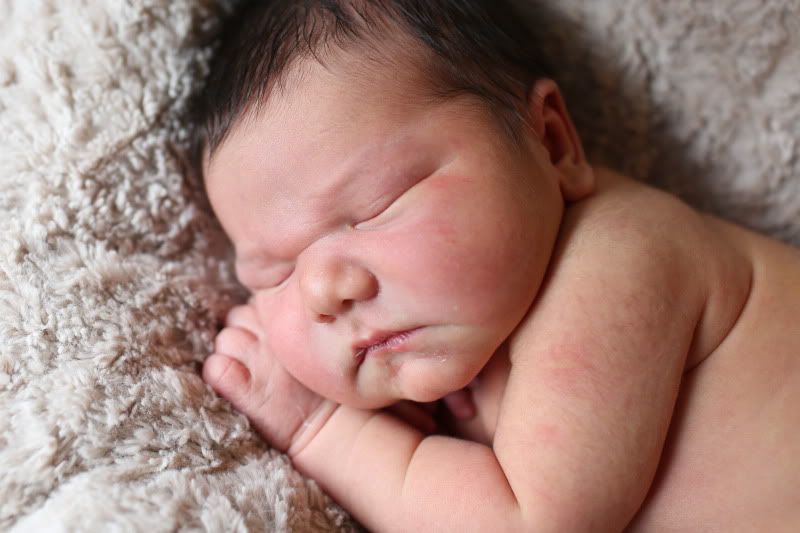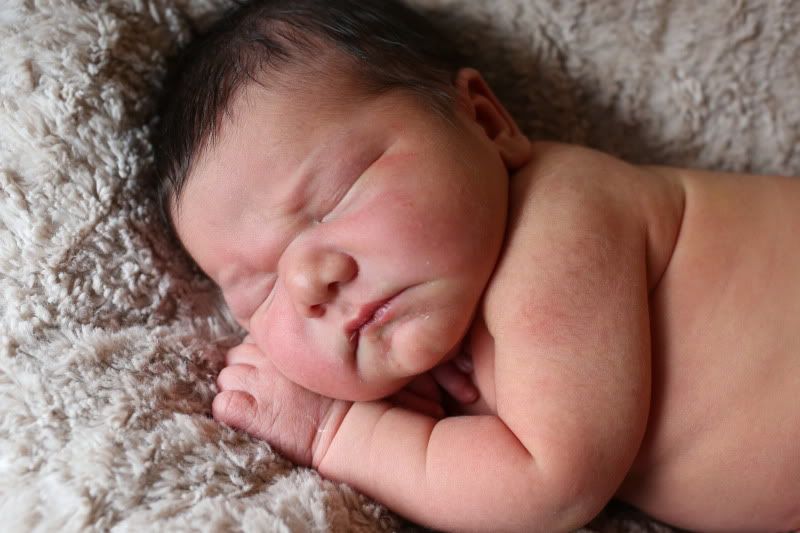 Saoirse is simply thrilled to be a big sister and she dotes on her little brother with fierce tenderness.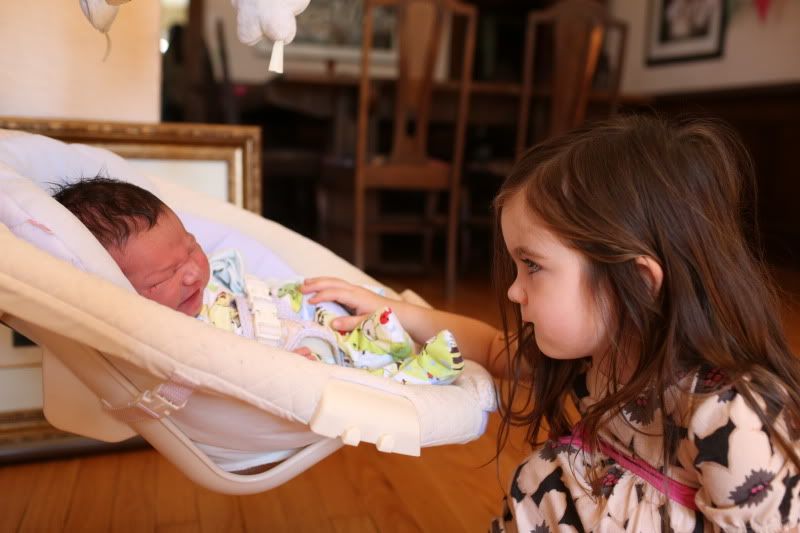 Milk is in.
Full force.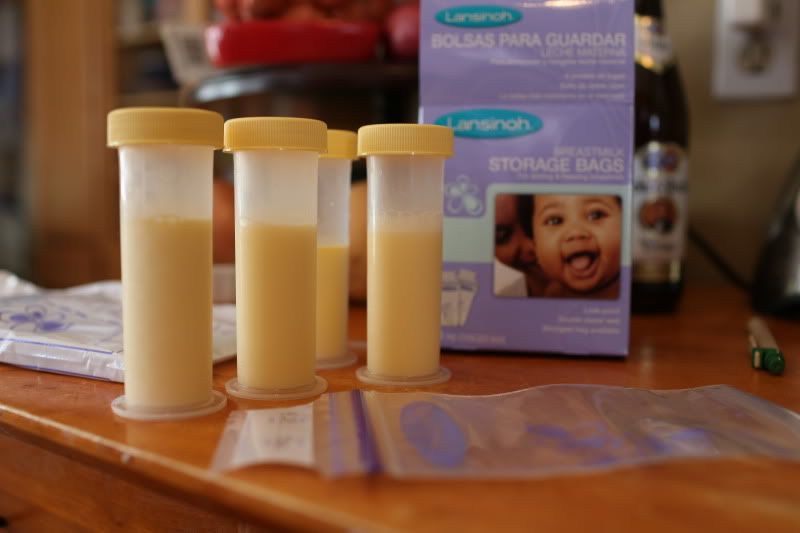 Jessica dropped off the sweetest little gift basket. I'd nearly forgotten how yummy caramel dip is.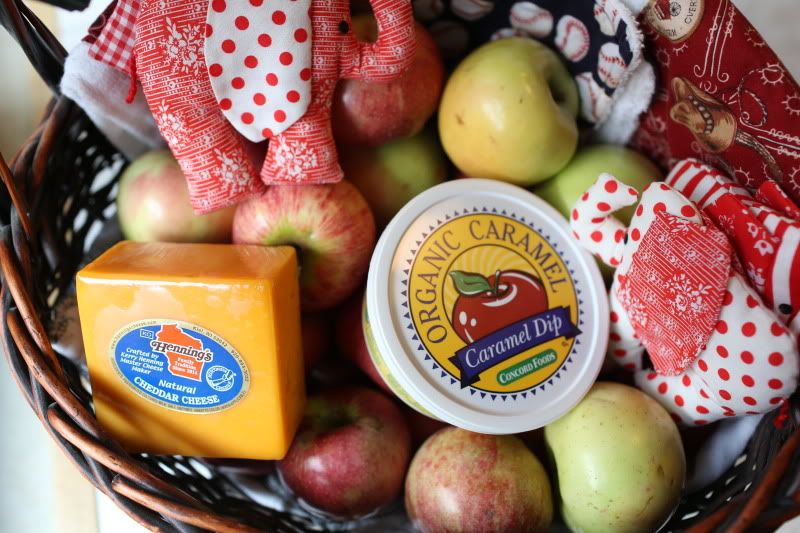 I will be back to type up a quick birth story soon before I forget how it felt to deliver this little guy. So the next post will probably be all about contractions and make use of words like cervix and meconium. If that's not your thing take this as fair warning to sit the next one out.
For now I have to go get Nuala, Oscar and Saoirse ready for school. Oisín is sleeping in the baby swing and I need to take advatage of his slumber to get a few things done around here.
Did I mention he's absolutely gorgeous?