We brought Navajo Stew, a bunch of kids and a ton of team spirit to watch the NFC Championship game yesterday.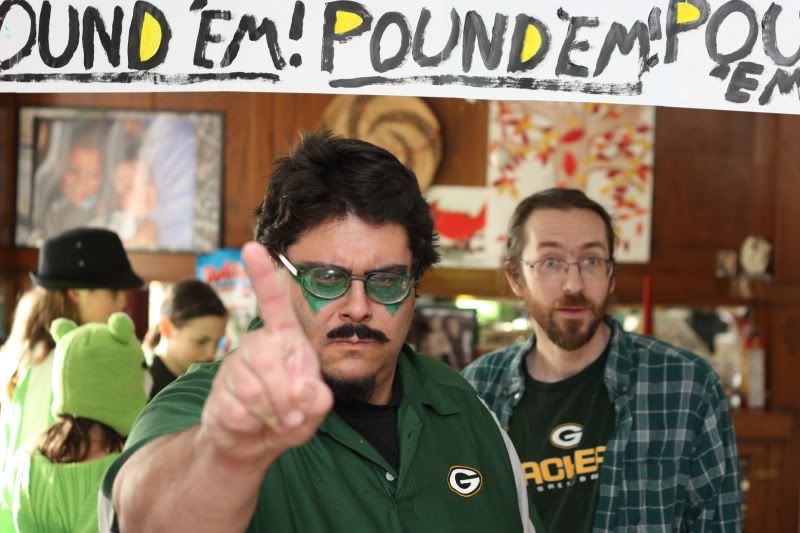 There was even some
face paint
involved.
And some of the coolest shades you will see in the dead of winter during football season.
Say hello to Ethan, the newest fan to join our party, he must be a good luck charm or something.
Yes, it was a great afternoon of family, food and football.
Much of it was spent looking something like this.
Until that last beautiful moment at the end when it became crystal clear that we were on our way to the Superbowl and of course the room exploded!
Look out
Steelers
, here we come.
And in other non-football related news, the van is broken, Brendan's out of town on business (although only for today so it doesn't really count), Nuala is sicky sick and my knee is killing me from Saturdays six miles.
But......we're going to the Superbowl people, THE SUPERBOWL, so who cares about all the other stuff right now anyways?