Nuala's
new thing is
this kitty.
"This kitty wants you to pet her. This kitty doesn't know how to talk. This kitty is tired. This kitty wants you to scratch her back. This kitty likes to climb. This kitty wants to wear glasses...." and so on and so forth. No "mom, I'm a kitty please pet me". Nope, just "this kitty".
There are all sort of things I want to remember about this kitty. Like how
fiercely
independent
she is. She wants to do everything by herself all the time, and she's super capable. She can problem solve before I even realize that there's a problem. At the New Year's pow wow Oscar was dismayed that he couldn't reach the
bubbler
by himself and I was fumbling to balance him in one arm so that I could turn the water on, meanwhile
Nuala
had already dashed off to get a cup from the coffee table. She brought it back and filled it on her own.
This kitty does not want help in the bathroom. At all. Ever. She used to get out of bed at night and change her own diapers (fairly well too). She gets mad when she's hurt or sad. Gets her own
band aids
, puts on her own mittens, tries to unbuckle her own
car seat
straps and every night, without fail, throws her pajamas over the railing of the top bunk because she just can't stand to wear them. We've actually given up on this one. This kitty climbed into
Saoirse's
crib last week, only after hoisting a real cat (poor Brenna) in first. They were having a kitty crib convention. She still wants to cuddle for at least 10 minutes out of each day. That's pretty good for an independent kitty.
************************************************
Once again, it all seems to come back to the butterfly.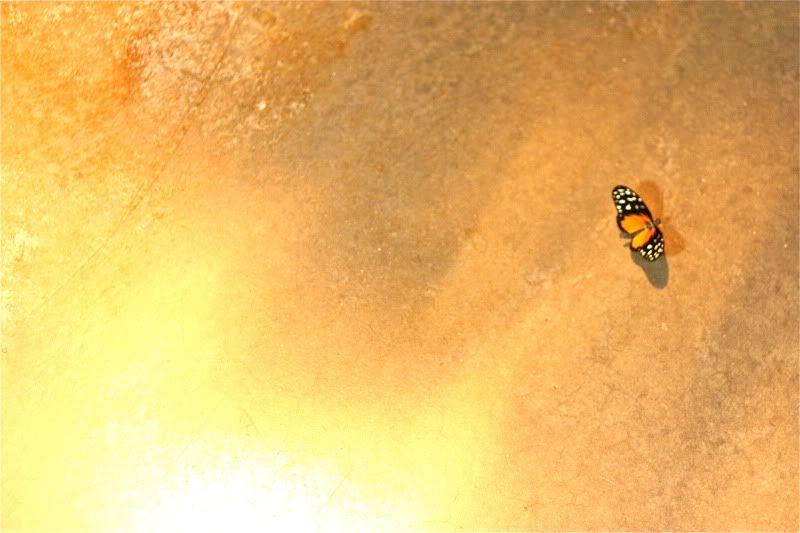 After a busy weekend we closed Sunday's curtain with a late afternoon trip to the museum, just Brendan, me and the three wee ones.
Nuala
was entranced as usual. She scurried around the exhibit trying to convince any butterfly she could find to come and play with her. Kitties love butterflies (and dirty fingernails too).
We poured syrup over pancakes and blew milk bubbles.
We went to
Winterfest
at our neighborhood park, it was so great to see our community out in full force. This neighborhood is a really special place to be a part of.
Micah is already asking me if he can sign up for hockey.
And guess which kitty takes her iPod everywhere? Everywhere.
I've been working on the Hannah Newsboy Hat by
Pepperberry
Knits. My first attempt was made with
Berrocco
Ultra Alpaca Light.
Sadly, it is WAY too small for my big head. I mean, it's barely slouchy on my toddler. Needless to say I didn't even bother making the bill for it.
Little
Fievel
was happy to wear it for a quick shoot though.
I love the design so much that I decided to give it another shot. I upped my needle size, changed to a worsted weight yarn and did some simple math to adjust the stitch count. I'm not thrilled to have paid for a pattern that needed such major modifications, but what can ya do? I'm determined to have a Hannah by this weekend!