As if cakes and dances and parties weren't enough excitement for one weekend....why don't we just go ahead and add a couple of cats into the mix, shall we?
Allow me to introduce Kiely and Brenna.
Just saw a bird....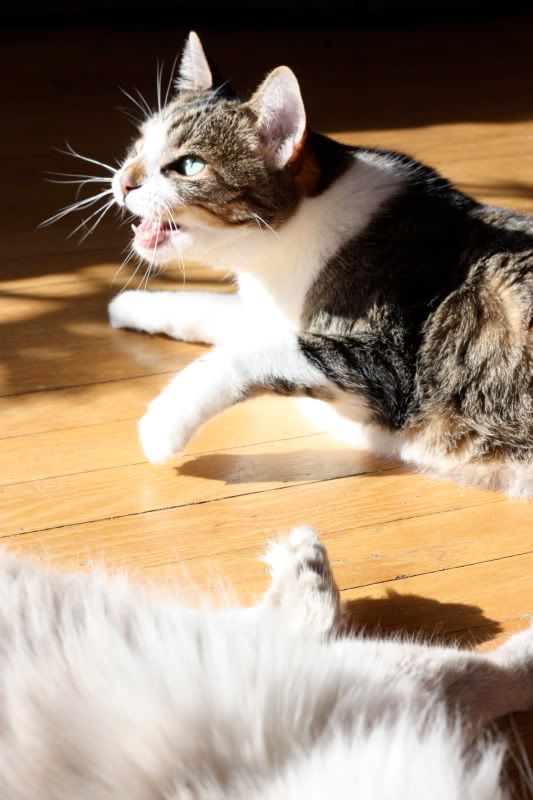 We brought them home late Thursday evening and so the kids woke up to a lovely surprise Friday morning. Everyone was thrilled, you should have heard them! The girls are in heaven, even Miss Saoirse is down right ecstatic about it. As for the "new girls", they're adjusting well. Brenna is taking her time and prefers staying under the bed for the most part. She did come out during the party yesterday to see what all the fuss was about and she slept with us last night so we're making progress. Kiely keeps Brenna company but comes running out the second you call her and wants you to pet her ALL.THE.TIME. They are both extremely sweet and it is very clear that the family we adopted them from loved them very much and raised them well.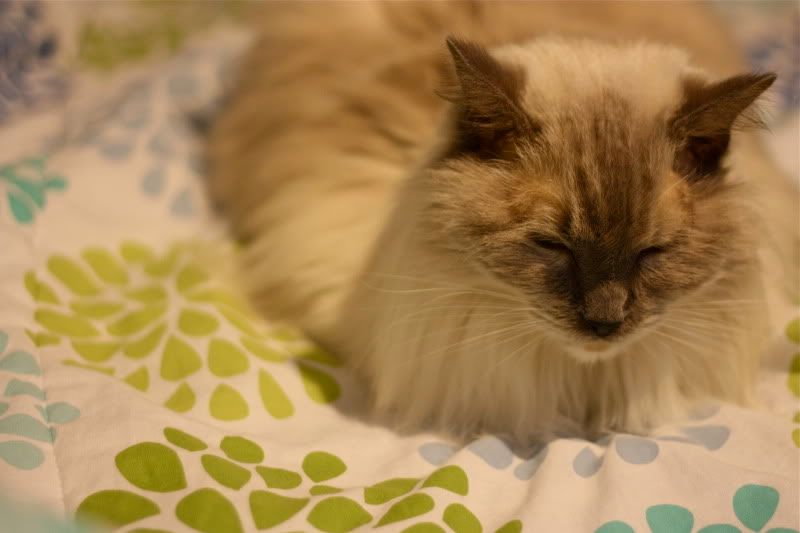 Now, if you'll excuse me, I have a couple of cats to go cuddle with.