Last night, in the midst of twin birthday chaos,
Sidhe
and
Maija
got ready to attend their first
real
dance at school. The Harvest Ball 2010 was a costume event, and these two decided to go as "light" and "dark". Fitting I suppose, given the fact that they are as different as night and day sometimes.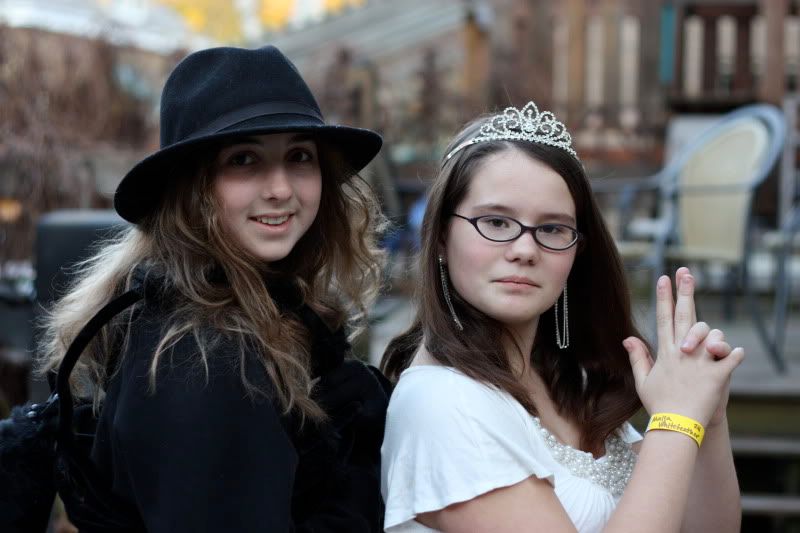 They really do compliment eachother in a graceful lovely way. They came home from the dance with so much energy and tons of gossip!