The water is slowly calming down after the storms of last week and so we went to explore the riverbank yesterday in hopes of catching some crayfish.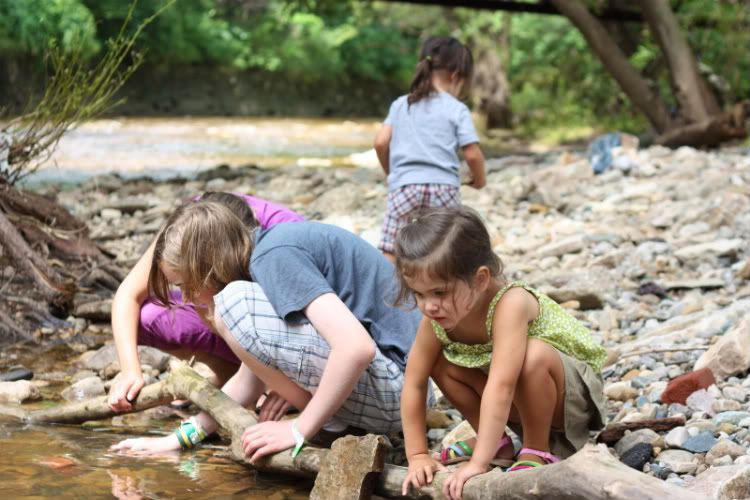 Oh and we found them alright.
We found them and then we found all their little cousins as well.
Luckily everyone played nice.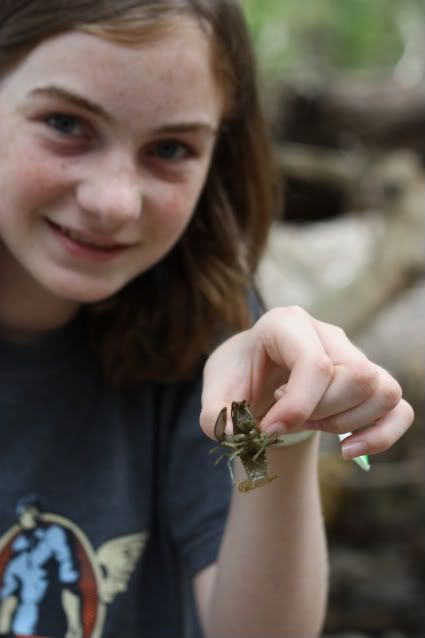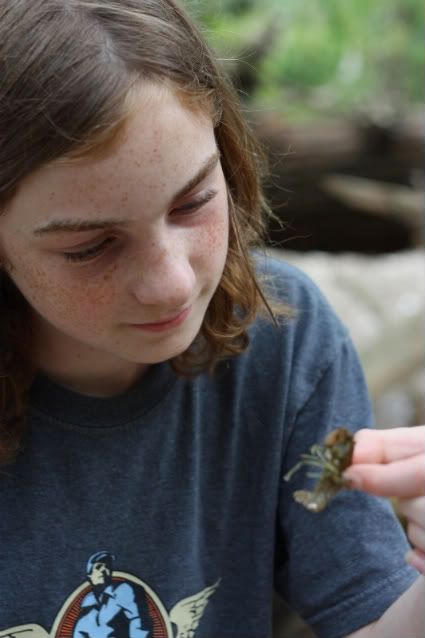 I just love the way our kids move together.
They are really
something
to watch. They are like a river of their own.
Nuala

was trying to work against the current for a while.
And was completely unsure of the whole crawdad deal. Hesitant. Skeptical even.
Until she remembered it was past lunch time and she was in fact hungry...
And this little Skittle bug?
She was happy as a lark, sitting on the riverbank shooting rocks in the direction of the water. None of them actually made their way into the river, seeing as how I made sure she was FAR away from the current, but she's been rock hopping plenty enough times to know exactly how it's done!