Since I don't seem to have a lot of time for crafting lately, I thought I could at least blog about it......However, after sifting through pictures and performing various technical uploads and mundane editing tasks, now of course ALL I WANT to do is start a new project! Too bad for me the wallpaper removal in the master suite

 

is

STILL

going strong. Did I mention we are on day 1200 of the bedroom renovation? I could just cry about it, but will drown my sorrows with beads instead.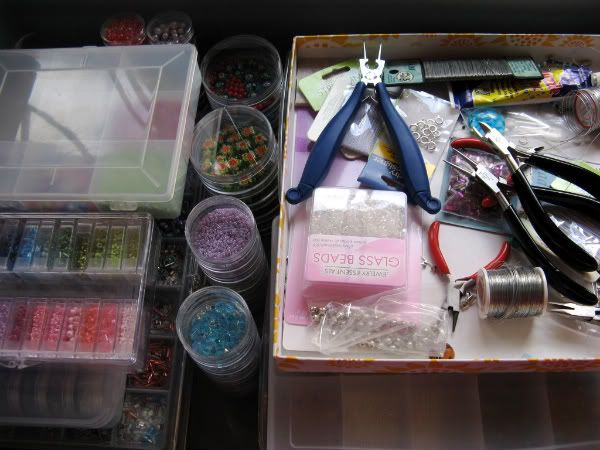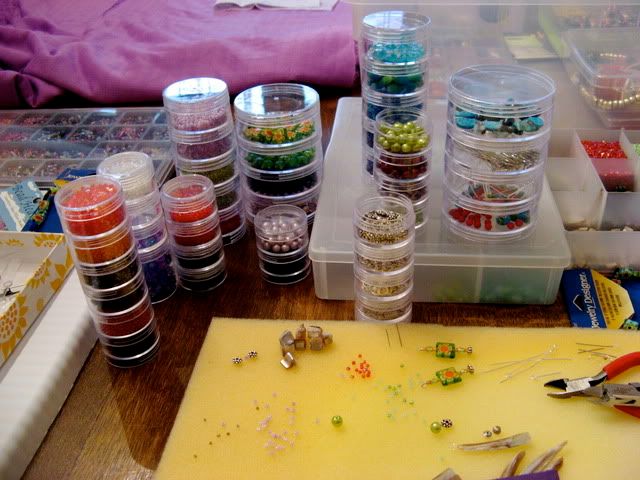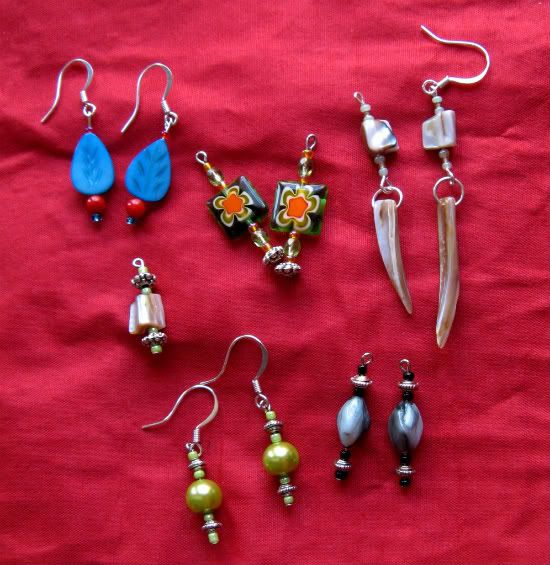 These photos were all taken a few weeks back when I was working on a special care package project for two very dear friends of mine, Amanda and Crystal. They are amazing women who inspire me to be a better friend and mother and well just a better person in general. So out came the bead box in order to help me fill
THEIR
 boxes with a couple of treasures....
Since we have been making room for June8ug we have made several MAJOR compromises concerning our own belongings, the greatest of which is that I emptied out my craft closet and moved the ENTIRE stash of goodies all the way upstairs into the girl's art room. I know, I know, one stinking floor away doesn't sound THAT far, but since the babies are gated off from the second level all the time, well for all intensive purposes so am I. It's hard enough slipping away to the bathroom for a little privacy, let alone the second story of our house. There is so much to be done during these last few weeks, and it hardly seems practical, but I think one last Craft Binge will be called for to help sustain me through those early newborn weeks. By the way, I am having a baby and I am getting really REALLY excited about it!!!!! I even have a name picked out and everything.....