*
Junior Docent night at the Art Museum*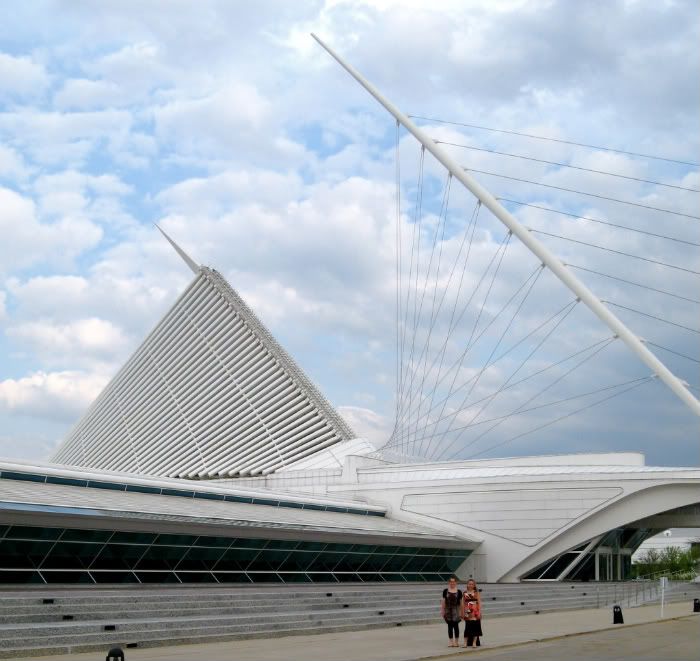 Last night we took everyone to the Art Museum for Sidhe and Maija's Junior Docent affair. This is a really neat program that their school takes part in and they have been preparing for it all year long, even longer really if you take into account the fact that they have been studying the arts academically now for the past 7 years. 
Maija presented Monet's Water Loo Bridge to us with grace and articulation, and even a little bit of humor. It was nice to watch her having fun in the spot light. 
As you can see Micah found a way to wiggle onto center stage as well and took his role rather seriously.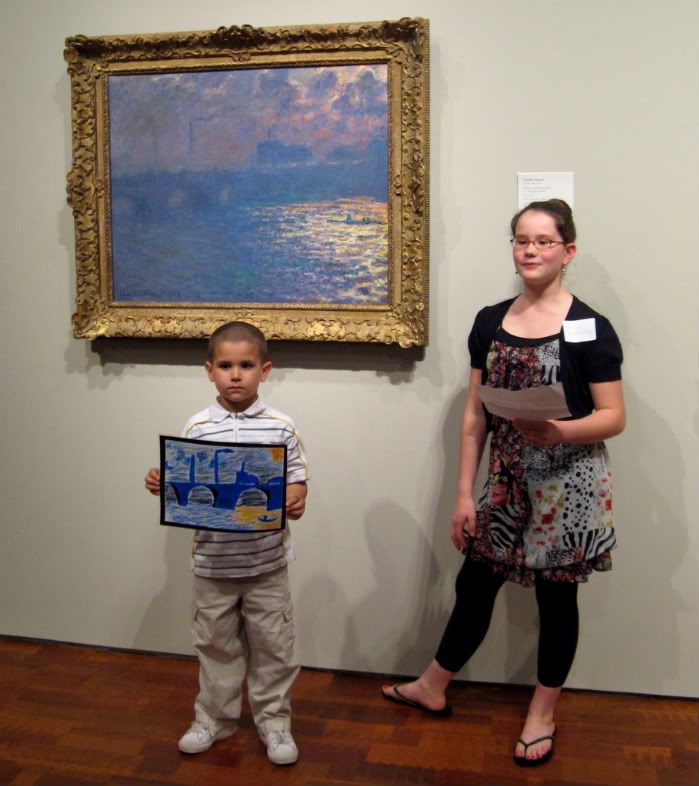 Sidhe chose a sculpture, The Lynx, by Felipe Archuleta and was very poised and insightful while describing her feelings about the work.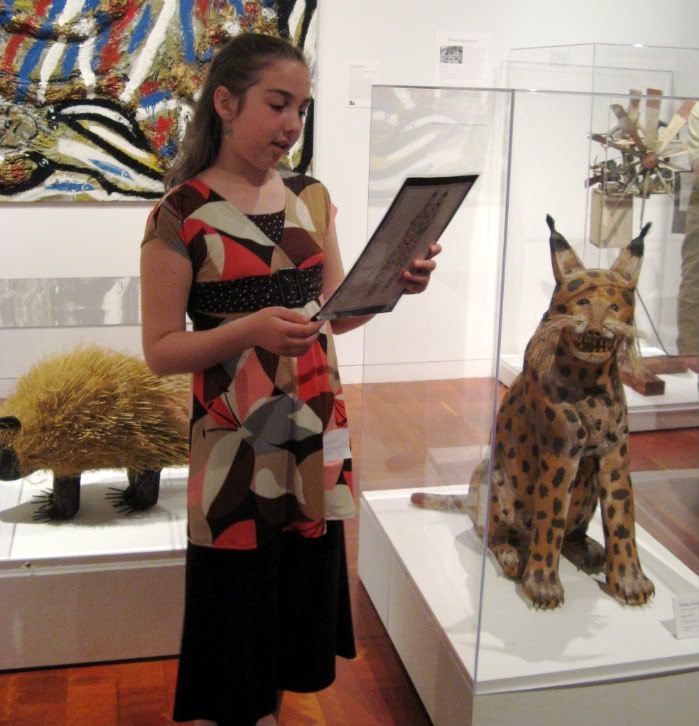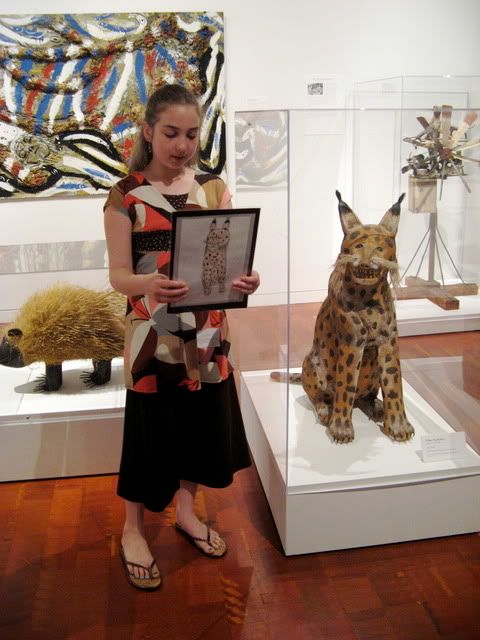 I was really impressed with all the students, there were about 9 all together in our group, their foundation in the arts was evident and it reaffirmed my confidence in the path we have chosen for them thus far. The arts have enriched their growth and development and will have a lasting impact on their education as we move forward into middle school. As usual though, I am somewhat sad. Sad to see them leaving the school that has been a second home for the past 7 years and sad, in a way, to see them growing up, to see this chapter of their lives coming to a close. This is only the first of many meaningful endings and exciting new beginnings to come. Fortunately, I know that they are prepared to face the next stage with confidence and flair.........and hopefully a little bit of caution as well!