Well would you just
looky
here! Houston we HAVE a crib.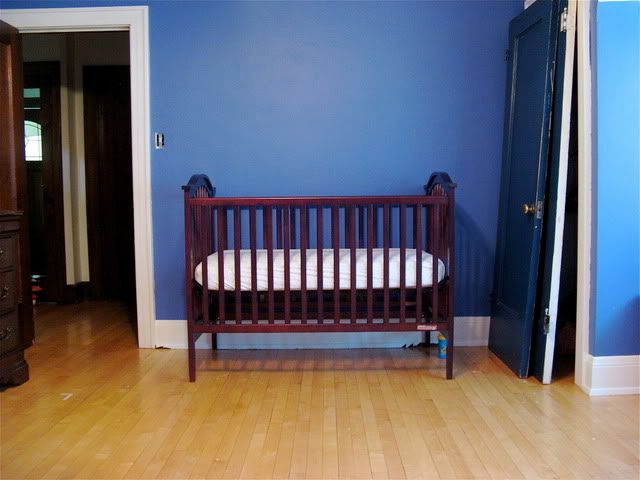 Micah had off of school today for K-5 testing and so he was willing and surprisingly able to help me with the assembly. He's very skilled and nimble with an allen wrench, that one!
Meanwhile the twins were perfectly happy to watch us from inside their new luxury yacht, remember what I said about boxes?!? Still SOOOOO true.
All of this work really took a toll on Micah however, and when I called him down to brush his teeth this evening there was no response. Brendan went up to wrangle him downstairs for a little toothbrush action only to discover that Micah was already tucked in and dreaming. 
Naturally he reserved the bed for his new American girl doll, Kate, who is actually a Kirsten by birthright, but has been given a new identity ever since joining our household. I hope she isn't in trouble with the law or anything....This American Girl was recently gifted to Micah by a family friend (thanks again Mary) who must have known deep down that he would be a gracious and generous host. One who wouldn't hesitate to give up his bed.........
(Gail, I thought you would get a kick out of thi
s)